Induction to Theatre
At Eaglecrest, we know that our theatre program has been one of the best in our district for years. They've done hundreds of plays and activities all around the school. During the last week of April, the theatre program carried on a tradition they call Induction Week.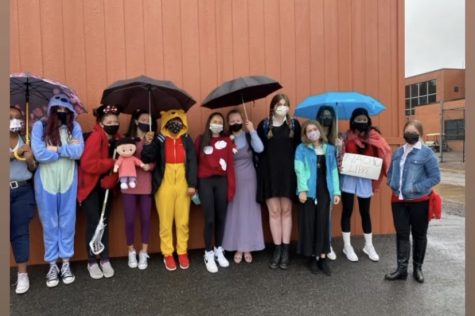 During this week, new inductees that want to be a part of the thespian community are inducted into the community after a series of activities. Each new member is matched with an older member of the program that shows them the ropes. The older members decide what the inductees will be doing for a week and how they will dress up at school. 
This year, they started the week with sign day where the inductees carry around a sign that says "snap and I'll sing". On Wednesday, it was costume day, where the different inductees had to dress up as different characters. The group ended the week by dressing up for school as a kind of a last remembrance to the whole week. 
The number of inductees this year was about 20 students, and even though they all agreed that the week was a little embarrassing, they are glad that they were required to do these things because it forced them out of their shell and they said that it was good practice for when they have to perform on the stage. 
"Honestly I would recommend that everyone interested in becoming a thespian does this," said sophomore Kenna Coley. "It can be a little embarrassing, but it breaks you out of your shell and helps you gain confidence." Incoming freshman Rachael Allan agreed. "You also get connected with people who are also passionate about theatre," Allan added.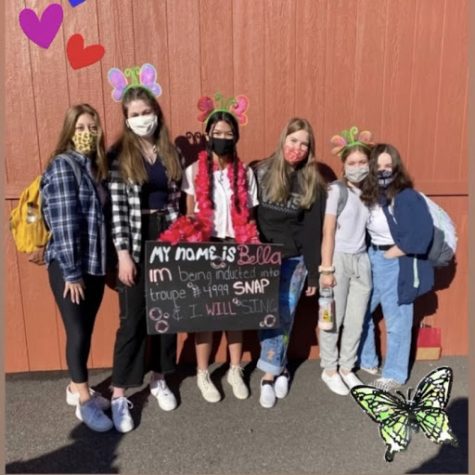 The inductees also say that Induction week was a great eye-opener for what is to come in the future with performances. The week allowed them to connect with a great group of people –and they also believe that this week will definitely come in handy later for future performances. 
The inductors, who went through their very own inductions, expressed that Induction Week is an essential tradition for drama club; it not only helps you let go of yourself but also find yourself. Through it, the inductees are able to connect more deeply with themselves so that they can discover who they are as a performer. 
"This week is all about getting to know more people in the department and getting closer and feeling welcome," Sophia Trey, a senior and former inductee, said. Of course, with the pandemic that we are currently living in, it can be harder to connect with our school and our peers. This made Induction Week all the more important. The inductors and inductees found that the week brought them closer together –an encouraging foundation for next year's drama club and Eaglecrest theatre as a whole.
About the Writer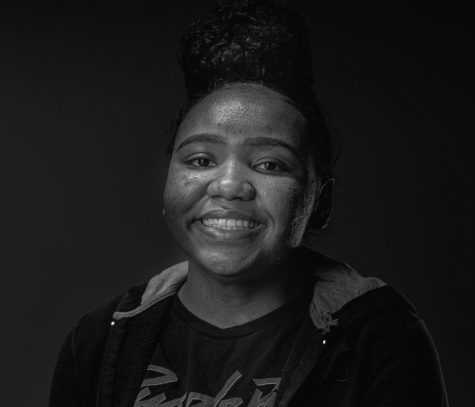 Aiyanna Jackson, Photo Manager
Aiyanna Jackson is a photographer and a (proud?) Eaglecrest senior this year. She has been part of the Nest Network staff for 3 years. And while sports...