Spring Break 2021
What are the risks of traveling out of state with public areas starting to open up? And are these risks people are willing to take?
With spring break just around the corner and Covid-19 cases steadily decreasing, public places all over the country are beginning to open back up for business in hopes of a return to travel, at least for those who have been vaccinated or were already infected. Many travelers are encouraged by the low trend in case counts and are willing to take a risk or are simply suffering pandemic fatigue. Unfortunately, the pandemic isn't over. 
"Once again, health experts are begging Americans to reconsider their spring travel plans, and some colleges are canceling the break altogether to keep students from traveling," stated the Washington Post. With the issue of new, highly transmissible variants, the Center for Disease Control and Prevention recommends that you do not travel at this time.
Meanwhile, colleges and universities around the U.S. are scaling back spring break or canceling it entirely to discourage partying that could spread Covid-19 and raise infection rates back on campus. With concerns about travel during the coronavirus pandemic, many institutions are even offering a financial incentive. 
"The University of California, Davis is providing $75 grants to students who stay in the northern California college town during its spring break later this month," ABC News stated. According to The Associated Press, the combination of new strains of Covid-19 being discovered and new travel restrictions implemented by U.S. President Joe Biden at popular destinations canceled or put many vacations, especially during spring break of 2021, in doubt.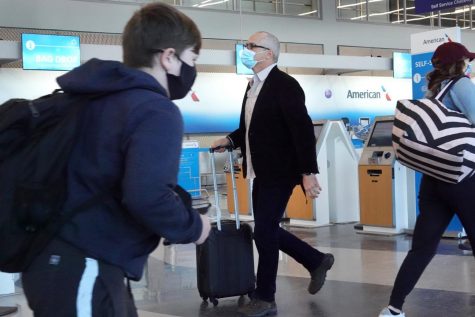 These restrictions came at the same time as new strains of Covid-19 in the U.S. are proving to be more easily spread to others. Existing vaccines appear effective in protecting against these variants right now. However, experts predict that the virus will continue to spread this spring break. 
According to the CDC website, "45 states have reported cases of the B.1.1.7 variant that was first discovered in the United Kingdom." This variant spreads much faster than others and is widespread in several states, including Florida, Michigan and California. To this day, at least 15 states have reported cases of the B.1.351 variant that was first discovered in South Africa. This variant may reduce the antibodies from some Covid-19 vaccines and has raised concerns that people who already had the disease could potentially get infected again from the new strain.
With recent distribution of a vaccine, The CDC said it may update travel recommendations for fully vaccinated people as that population grows and as they learn more about how vaccines are working in the real world. Those measures include pre and post-travel testing and self-quarantine, along with requiring wearing a well-fitted mask. 
"Find out what vaccines, medicines, or advice is needed for your destination and plan a visit with your doctor or a travel medicine specialist at least 1 month before you leave the United States," advised the CDC. "Get your flu shot at least 2 weeks before you travel, as it can take up to 2 weeks to be fully protected. Also, stay clear of people who are coughing or otherwise appear to be ill, and wash your hands often with soap and water."
Students have been using spring break to their full advantage as they are able to travel again. Students like Madison Espejo and Sukaina Juwale, both sophomores, were able to travel this spring break to Florida and California to see family as it has been more than a year since this pandemic started. Both students took precautions when getting to their destination such as social distancing, wearing their masks, and not going out to public places very much. 
"With the pandemic still going on, me and my family were not in large crowds or in very many businesses, as we just stayed in our rental home and on a social distanced spot on the beach of Florida," Ms. Juwale stated. As Florida is a hotspot for the most Covid-19 cases over the year of this pandemic, this state still does not have or made masks mandatory at all. 
"Walking down the street to go to the beach was crazy," Juwale said. "Seeing how many people weren't wearing a mask compared to back home in Colorado was a wake-up call to how many people in America don't care about this pandemic."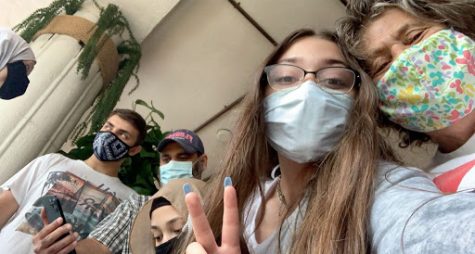 As for Ms. Espejo, she had a different experience on the other side of the country in California, with California strictly requiring masks in all businesses. Even though Ms. Espejo did not go out very often and was only around immediate family, she still knew that this mask mandate would help keep her and her family safe when they did choose to go out. 
"One of my biggest fears during this time of the year as we recently just passed the year mark of Covid-19 coming to the states, is spreading it to my family elders, such as grandparents and even parents," Espejo said. With vaccinations being given to the elder population, there are still many variants of Covid-19 that have come into play that can still get people, potentially even if vaccinated, sick. 
These variants, B.1.427 and B.1.429, are two forms collectively labeled as the "California variant" and share three key mutations. They have spread widely since its initial detection in July 2020 in Los Angeles County. Experts predict the homegrown strain will be responsible for at least 90% of the state's coronavirus infections. 
California variants may be less prone to infection-fighting antibodies in the blood of people who received the Pfizer-BioNTech or Moderna vaccines, but much more research is needed before any concrete claims about efficacy can be made.
Along with students, some teachers of Eaglecrest also saw this spring break as a way to get out of the house to see family, or get some alone time with family. Mr. Brennan, a Spanish teacher, traveled to New Orleans, Louisiana this spring break with his wife after both being double vaccinated. With plans of actually going out to places like the French Quarter, City Park, some great southern cuisine, and many more places, where large crowds are usually located, Mr. Brennan strictly stayed socially distanced from others and consistently wore his mask. 
"Colorado is more strict with Covid-19 precautions than Louisiana. It was open for business, although locals and workers said it was much less crowded than usual," Mr. Brennan stated when comparing what Louisiana's restrictions looked like. Louisiana recently implemented a mask mandate that will last 27 days, expiring March 31, so during the time of Mr. Brennan's trip during spring break, a mask was required to enter any type of business.
Many people strictly believe in not traveling this spring break season because of the pandemic and, wishing to get back to a "normal" lifestyle sooner than later, heavily disagreed with the choices people made to travel.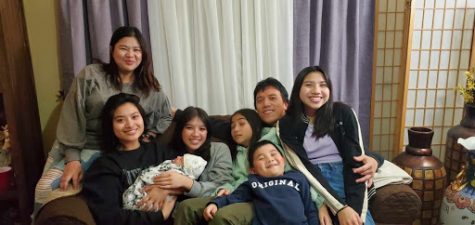 "This pandemic doesn't seem to be going anywhere anytime soon, so people being selfish enough to continue to go out in public places and in large crowds will ultimately be the reason we close down again," Isabella Bentley stated when expressing their frustrations with travelers this spring break. Those who are worried about this pandemic and wish for it stop spreading as rapidly, maintained distance this break from large crowds, public places, and other that were not immediate family to decrease the spread of Covid-19. 
Isabelle Roybal source stated, "Time at home this spring break was relaxing and really gave me time just to sit in the house with family and really enjoy the precious time we have together," Roybal said. "Many of my friends traveled this spring break and I worried for my own family and personal safety when getting back to school, for the concern of them being exposed to Covid-19 and other variants."  
As other school districts in Colorado begin to close for spring break and many people seek traveling, different states have different mandates and regulations centered around Covid-19. It is requested and encouraged that travelers educate themselves on Covid-19 regulations in the state they plan to travel to. 
With some careful preparation, like making sure you've packed enough masks and are avoiding crowded destinations and high-touch surfaces, you can have a safe and healthy spring break. Just like what's been encouraged throughout the pandemic, it's important to be mindful about keeping yourself and others safe every step of the way.
About the Writer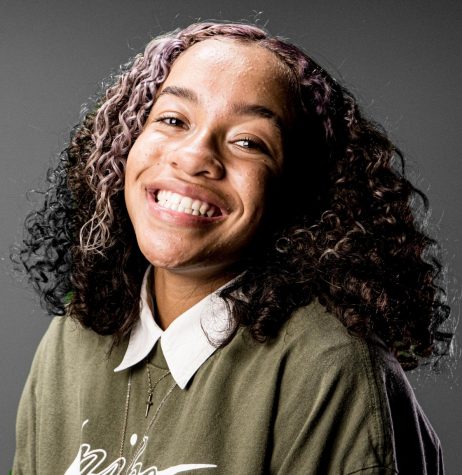 Rhyan Herrera, Reporter
Rhyan Herrera is a 10th grader in her first year of nest network. She is a journalist and will focus on social issues. She is also a varsity softball player.