The Hidden Rockstar of EHS
Coire Geare, the orchestra and mariachi teacher at EHS, has more to them than meets the eye. From playing multiple instruments to playing in bands, Geare is one of the coolest teachers here at EHS. Because of COVID, Geare has had to find unique opportunities to still be able to perform and experience music.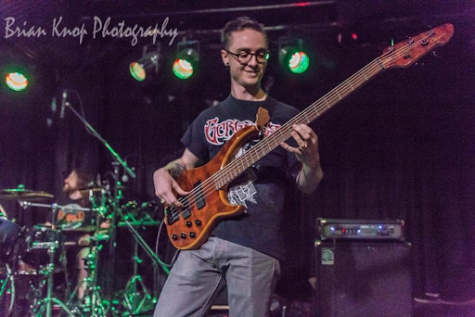 "I've been really fortunate because I play with a big band, and the people in that band are both willing to meet to do rehearsals and to do performances but they are also willing to wear masks and social distance," Geare said. "It's also a lot of getting contacted by people to write bass lines for their songs that they're submitting to projects." By being willing to follow COVID guidelines, Geare has been able to provide themselves with a way to maintain some semblance of normality. This way Geare can play their bass in a band in person rather than performing over zoom. But arguably the coolest thing Geare has done during COVID is record an album for their band, Novasomnia. 
"I'm in a progressive rock band and this summer we recorded an album. It's all instrumental. We thought about a vocalist for a while but we decided against it. We have a guitar, bass, drums and harp. Instead of a rhythm guitar player, we have a harp player," said Geare. "It's not quite on the metal spectrum but also not quite on the rock spectrum either. It's somewhere in between." Geare's band is a unique instrumental band that uses non-traditional instruments to communicate with its listeners. However, as glamorous as it may all seem, Geare has been struggling with mental illness for a good portion of their life.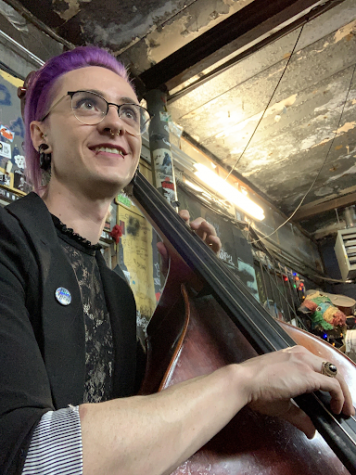 "When I was younger, I was really concerned about whether or not I was going to be able to make it in the adult world because I have ADHD, and it makes it really challenging. Navigating high school was a huge challenge for me and it was really difficult to balance." ADHD causes a struggle to focus, forgetfulness, fidgeting and so much more. This makes doing simple day-to-day tasks much harder than they are to a neurotypical person. And alongside the challenges of ADHD, Geare has also spent time trying to figure out their identity. 
"I think and hope that my younger self would see me as an out, trans non-binary person, and would have the most relieving epiphany in the entire world, like 'oh my god that's what it is'," said Geare. "It's a rough path. I think there were many reasons why I ran away from it. I was very concerned about getting bullied and not having friends. There was a lot of conformity to the not-so-healthy, masculine stereotypes that I was doing." To Geare, seeing their students come out is an amazing experience.
"For people who are queer or LGBTQ+, it's such a core aspect of who you are. It's such a foundational piece of how you understand yourself and how you feel and how you move through the world. To not be in that place and to not feel it and not to understand yourself, I think it causes a lot of problems. It's such an amazing thing to feel like yourself and to know who you are. And to see kids figuring it out at a young age, feeling like they have that freedom and space to do that, it's a joyful thing."
Coming out is a very vulnerable thing that takes time and courage. After struggling with their identity for so long seeing their students be able to be comfortable in their own skin and proud of it makes them very proud. 
Coire Geare, the orchestra teacher here at EHS, has recorded music throughout Covid while still teaching their classes. But in order to get to that point Geare went through many hardships. After all that they stayed strong and became a role model to students here at EHS. They are living proof that you can live your dreams and have fun doing it.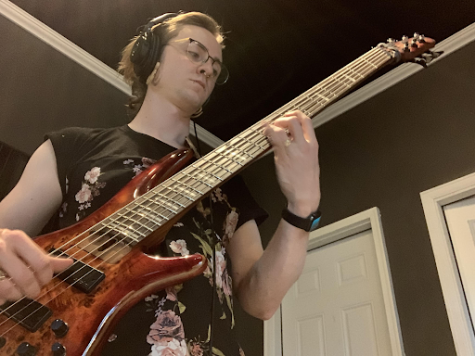 About the Writer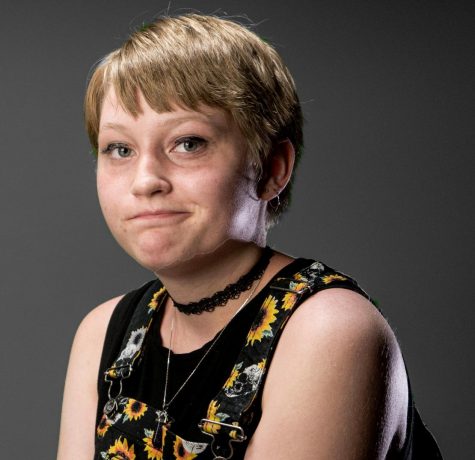 Ava Cohrs, Reporter
Ava Cohrs is a sophomore at EHS. She has been in Nest Network for half a school year already. Her favorite content to write is pop culture pieces. She...