Homeless Rate Rising in Colorado
The drastic change in homelessness in Colorado in recent years, and how Covid-19 has come into play. What is the community doing to help?
Over the past 3 years, Colorado has seen an overwhelming increase in homlessness. Since 2017, there has been a huge jump of 20,267 homeless people living in the state of Colorado, with over 45% of the homeless population being unsheltered. Statistics from Colorado Coalition for the Homeless state that 56% of homeless people have or had at least one disabling condition, 30% were chronically homeless, 14% were fleeing from domestic violence, 11% were veterans, and 15% were families or unaccompanied youth. 
Dorothy Leyba, an operations and programs manager for Colorado Village Collaborative, states, "homelessness in Denver has risen since the rental prices continue to skyrocket and there's lack of affordable housing options," forcing Colorado citizens to seek housing through governmental funded programs. 
"With issues surrounding the Covid-19 pandemic, an increasing number of people have moved into literal homelessness, out on the streets due to not wanting to risk the chance of getting Covid," stated Ms. Leyba.  
Colorado Village Collaborative aims to provide a safe, healing environment where people experiencing homelessness can increase their economic capacity and move on towards stable housing. Ms. Leyba states, "We started out with 11 tiny homes in January of 2020 and by the end of 2020 we have increased that number to 33 homes." With the support of Colorado Village Collaboration, over 10 residents have met their goal of economic stability, obtaining things such as housing, a job, health care and more in their recent years of operation.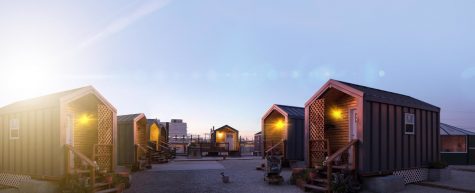 "Across the board, when I first started in this work, the population was mostly minorities and veterans," said Nicole Mares, a homeless community advocate in Denver.  A huge chunk of Colorado's homeless population are veterans, with most of them being males and having some type of mental and or physical disability. 
Colorado Coalition for the Homeless provides veteran-specific services such as transitional housing and recovery-orientated support services for homeless individuals. Other organizations like Volunteers of America, Homes for Heroes, People House and many more provide some of the same services to help a part of the populations that are veterans. Veterans struggle with lack of support networks dealing with trauma and disabilities as well as dismal living conditions in overcrowded or substandard housing that doesn't meet their needs after coming out of battle. 
Homelessness is also defined by racial and ethnic inequality, while most minority groups, especially African Americans and Indigenous and Latinx people, experience homelessness at higher rates than Cacausion people, largely due to long-standing historical and structural racism. Redline, also known as systemic housing discrimination supported by the federal government, is a huge cause for the current wealth gap between white households and households of color. 
"The effects of redlining are still in effect today. African Americans still live disproportionately in concentrated poverty or in neighborhoods where they are regularly exposed to environmental toxins, and have limited access to quality care, services, nutritious food and economic opportunities," Nations Alliance to End Homelessness said.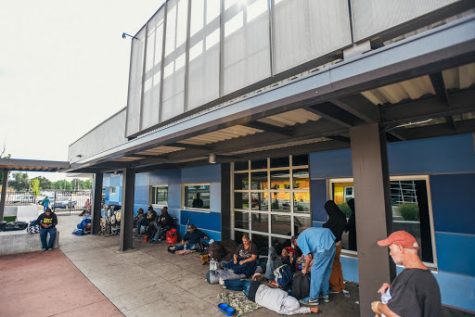 Both Mrs. Mares and Ms. Leyba acknowledge that giving homeless people a voice in what happens and their current living situation really makes the difference. "To see a person you are working with as a person and hear their story too, that can help the client move into the right direction when they are honest about past events and recent ones" Ms. Mares presented. 
Numbers have shown that interactions and communication with the homeless community promotes development in getting off the streets into housing. Events like soup kitchens, small gatherings and more, are great ways to hear the stories and struggles each individual is going through, and also is a way to bring more and more attention to the issues on homlessness and advocating for what people can do to help. 
Due to current Covid-19 pandemics little to no events have been happening in risks of spreading the virus. Affecting the people struggling with underlying mental illnesses and other unknown issues based around having no type of social interaction, playing a huge part in them taking steps back when not being able to use communication, social interaction and group events as a helping source.
Recent data shows that people experiencing homelessness in Denver who get COVID-19 are much more likely to be hospitalized than those who test positive in the general population. With a Covid-19 vaccine now coming into play as we begin a new year, there is still no plan for the homeless population to be vaccinated. Mrs. Mares states " agencies have been doing a lot of advocating for the homeless community to get the vaccine or was at least thought about when creating plans as to who gets the vaccine." There has currently been no set plan or promise for the homeless population to get a vaccine. " So far only homeless service providers have been added to phase 1b of the vaccine roll out" Ms. Leyba explained as this has been the only talk about a vaccine, having to do with the homeless community. 
Non-profit organizations that are of service to the homeless community have signed letters that include signatories from Colorado Coalition for the Homeless, Catholic Charities of Denver, The Salvation Army and the Volunteers of America of Colorado, among others, as the homeless population is not being priorities for the Covid-19 vaccine. CPR News explains that "as a group, they are two to three times more likely to die when infected, according to a University of Pennsylvania study. Alderman estimated that 5,000 to 6,000 vaccines might be required to protect people experiencing homelessness." 
Homelessness is on the rise in Colorado as citizens are beginning to lose jobs, housing, and more due to Covid-19. The community is doing much to help, but very little has been done on the government's part. Advocates push daily for the homeless population to be prioritized during this pandemic. Colorado Mayor Micheal Hannock has also been a huge advocate in seeking more vaccines from President Joe Biden moving forward.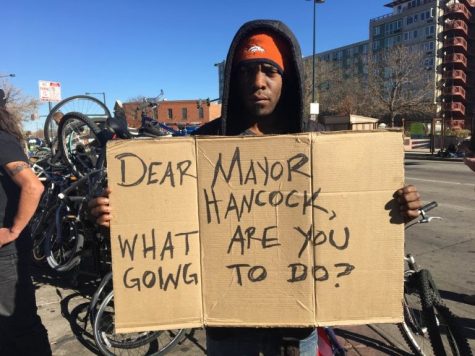 "We've asked President-elect Biden once he's in office to provide cities greater control and greater flexibility in obtaining vaccine supply and directing distribution, especially to underserved populations and people who don't have access to a large healthcare system," Hannock said. Currently the cities of Colorado cannot vaccinate people outside the current state guidelines. In Denver, vulnerable residents, like those experiencing homelessness, are unable to get the vaccine unless they're over age 70.
Change has been happening, slowly but surely. Advocates like Mrs. Mares and Ms. Leyba strive to analyze and challenge the social structure that fosters inequality, elevating the perspectives of those most affected by injustice. By recognize the humanity of this portion of the population on an individual level, we are more open minded and willing to provide supports that free one another from poverty. Designing and implementing solutions together to cut down on homlessness and be a helping resource for those in need, is ultimately what will make the change.
Leave a Comment
About the Writer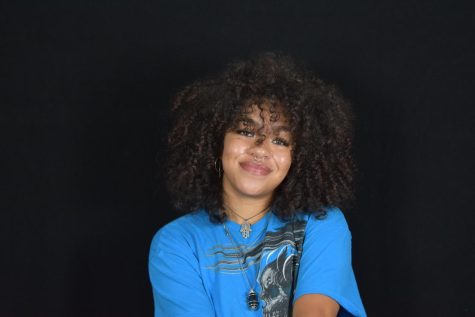 Rhyan Herrera, Editor
Described as passionate and independent, editor Rhyan Herrera has been in Nest Network for three years. After this year, she plans on going to a college...