This is New
A look into the winter sports season and how it's affected by Covid-19.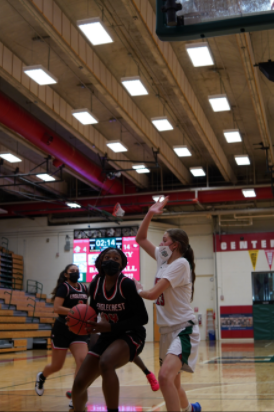 As we enter a new school year, we also begin our winter sports season. However, while attending school in the peak of a pandemic, sports have begun to look quite different this year. 
Crowds are no longer allowed to attend the games and, for most sports, athletes are still required to wear their face mask. They also must maintain a safe distance between the opponents and even their own teammates. Most coaches agree that their players being forced to wear a face mask is a major adjustment and that can become restrictive when playing competitive sports like basketball, football, and more. 
"Players should not be wearing them while they play and the people that made the decision to require masks for basketball but not for hockey, football or wrestling really do not have one clue about competitive athletics," stated Jarris Krapcha, the head Boys Basketball coach."We should have had a regular schedule similar to what was done in numerous other states." That being said, the Cherry Creek School District was still able to put together a schedule, even if it wasn't a full one. 
"It brings hope for better days and a sense of normalcy. I can't wait to really jump into this season. I'm excited!" expressed Bailey Stagner, a senior in cheerleading.

Most sports this season had to cut their season by as much as 40%. Additionally, the players weren't allowed to participate in any camps over the summer and won't be able to go to any out-of-state sporting tournaments.Since there won't be any summer camps or out-of-state tournaments the teams have been affected dramatically. 
"These things are very important to the team and building chemistry on and off the court," said senior Adrian Price, who is also a basketball player. 
Not allowing crowds is devastating because the community is a huge part of high school sports according to both players and coaches. "No fans [takes away] from the season overall," Krapcha stated.
 Even though the players are heartbroken they won't be receiving as much support, they know that they still have us cheering them on virtually. Their other teammates will always cheer them on so that their performance doesn't falter. For most players, having some type of a season is enough to ignite the spark that they have for their sport.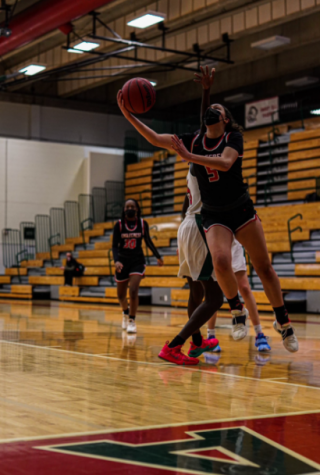 "Once I got back on the court you could see my spark, I came back to life" voiced Price. This season's players are feeling less pressure compared to other seasons, but "pressure is a privilege" according to Stagner, who also explained that her team has even practiced in front of a wall to ensure that they can create their own positive energy within each other. She also added that this is just one of the many ways that the team tries to keep their hopes alive this season. 
Many athletes this season don't see themselves at a disadvantage; however, they do believe that this limited season will impact their future. Since crowds aren't allowed at the competitions, it's hard to know if scouts and recruiters will be coming out to watch our graduating seniors perform. 
Senior athletes believe they are at a disadvantage. "Covid has prevented not only me, but all of the senior athletes," Price said. "The summer going into senior year is so important for recruiting, and since covid happened we didn't really do anything or get exposure." Additionally, some sports are limited to what they can do because of the mask mandate or the CHASAA guidelines.
"But anything is better than nothing!" exclaimed Stagner. So even though this season is completely different from anything we've seen before, most players are still ecstatic that they still get to play their sport and interact with their coaches and teammates. The Eaglecrest community can keep our players' hopes alive by tuning in and watching them virtually on Nfhsnetwork or you can also watch the game highlights on the  Cherry creek TV YouTube page.
Leave a Comment
About the Writer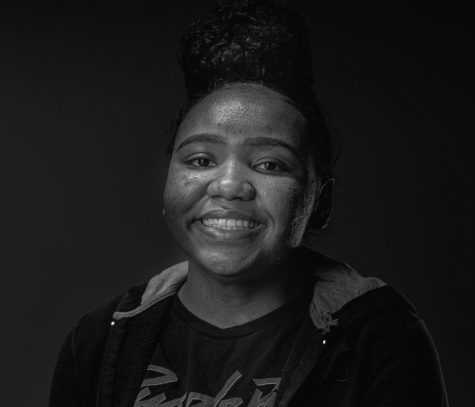 Aiyanna Jackson, Photo Manager
Aiyanna Jackson is a photographer and a (proud?) Eaglecrest senior this year. She has been part of the Nest Network staff for 3 years. And while sports...