A Road to Success Through Questbridge
Two Seniors who received full ride to their dream school through questbridge.
Questbridge is a nonprofit program founded in 1994 by Micheal MucCullogh. It's a selective program for high-achieving students who are first-generation or have a low-income background. The program partners up with forty-two colleges and universities, ranging from schools like Yale University to Macalester College. To take part in this opportunity, one must go through a series of events.
The process for Questbridge is tedious but rewarding. There are three stages in the program. The first stage is becoming a finalist. To become a finalist, students must apply to the program and get accepted. There are two short essays, two long essays, and around 7 short answers that need to be completed. Along with the written pieces, the program also asks for students' current coursework, financial situation, letter of recommendations, and family information. Once the student becomes a finalist, they are allowed to choose whether they want to proceed through Match, which is stage two, or straight through regular decision, stage three. Many decide to go through the match process for the full ride opportunity.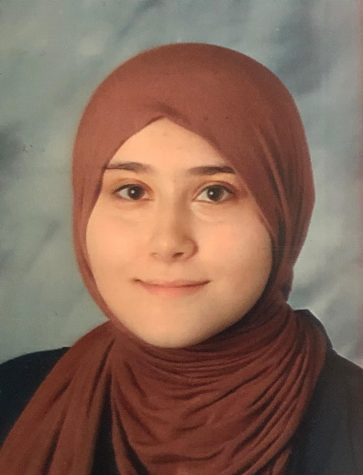 Senna Aldoubosh, senior, was one of the two students from Eaglecrest that had gotten matched to one of the twelve schools she ranked. She came across Questbridge because she wanted to find ways that can help her financially for college. "I knew very early on that I didn't want my parents to pay for college, and I knew that we probably couldn't afford it. So I went to my counselor and was like 'Hey, how do I get a full ride like I don't think I could afford [it]." she said. Aldoubosh's counselor looked over her courses and extracurriculars and informed her that she might qualify for Questbridge. She also heard about the program again through a friend who was also applying to the program.That's when Aldoubosh realized that it wouldn't hurt to give the program a shot.
Lovie Brown, senior, was the other student who had gotten matched to one of her twelve ranked schools. Brown wasn't sure if she was good enough for the program at first. "Honestly at first, I had so many doubts because I didn't think I was a good enough application cause the [students] applying are very academically [driven]," Brown said. She voiced her concerns to her counselor about this, but her counselor had pushed her and encouraged Brown to give a shot to the program. She eventually gave in and gave her best for the program.
Aldoubosh and Brown had waited anxiously for the first of December to find out if they had matched. To their delight, they had. Alduoubosh matched to Princeton University with a full ride. "I opened (the letter) and I started to cry cause I couldn't believe it. My sister came, and we were like hopping (around)" said Aldoubosh. Brown ended up matching with Scripps College with a full ride scholarship. The school is a private liberal arts college in Claremont, California. "It didn't feel real. Like it still doesn't feel real. Honestly, my legs just went numb, and I just couldn't believe it," said Brown.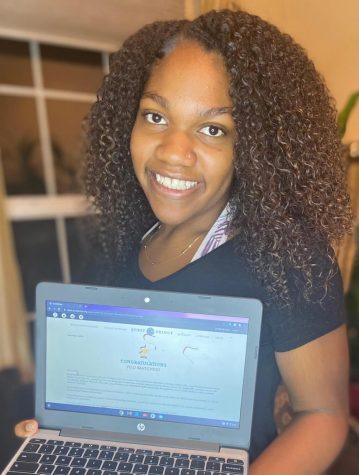 Aldoubosh's teachers and counselor had helped her get to where she is today. Her teachers were really understanding about deadlines because she was occupied with supplements she needed to complete for Questbridge under a short amount of time. Aldoubosh's classmates also helped her revise her essays for the program. Aldoubosh is very thankful for all the help and support she has gotten for the program. 
Brown also got help with her written pieces from teachers. One of the teachers that edited her papers was Paul Kemp, English teacher. He had given Brown all sorts of advice to make her written piece better. Brown also had a tutor from Blue Sky Fund look over her essays and provide feedback.
Aldoubosh emphasized to future Questbridge Scholars that they should start researching early. They should learn about financial aid, the difference between CSS and FASA, and just understand the process itself. "If you know about the financial stuff early on, it's gonna make things a lot easier as you actually have to go and fill out these things in like October and November" said Aldoubosh. Brown had also given a piece of advice for the future Scholars.
"Just take the chance and apply, no matter what your stats are, no matter what your GPA is – as long as it applies – but I would say just go for it because you never know what could happen. And also don't compare yourself to other students because each person has their own unique stories," encouraged Brown. Even though Questbridge is a very competitive program, students who qualify for this opportunity should take the chance because they never know if they might actually get matched to a college or university on full ride scholarship or close to full ride scholarship. It doesn't hurt to try, and this doesn't only apply to the program, it applies to all the opportunities presented. 
About the Writer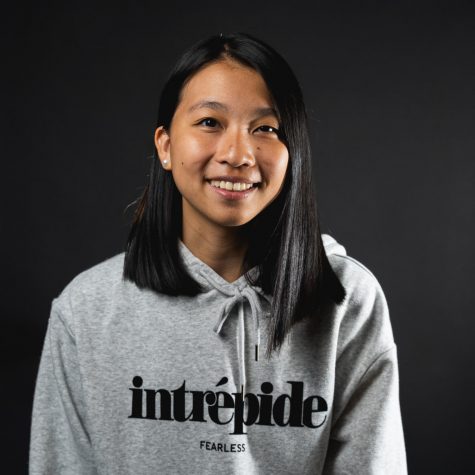 Crystal Li, Reporter



Crystal Li is a junior at EHS, returning for her second year on the Nest Network staff. In this class, she enjoys writing feature stories and interacting...