Thanksgiving: A Day of Thanks
How students and staffs celebrated Thanksgiving.
Just like any other year, Thanksgiving is a day for people around the country to see how blessed they are. This year, instead of only having three days off for celebrating Thanksgiving, students and staffs had a whole week to celebrate and rest.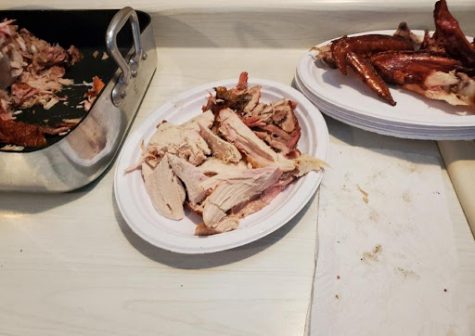 Hannah Yared, a junior, spent her time off by "spending [time] with family and friends while enjoying the fall weather." Her relatives usually just come over and share some good food, including mashed potatoes, Macaroni and cheese, and turkey. 
Thanksgiving opens up the eyes of many to see how much gratitude they have for things in their life. "I'm most thankful for my family and friends!" Yared said. Yared had rested well over break and enjoyed having her loved ones around.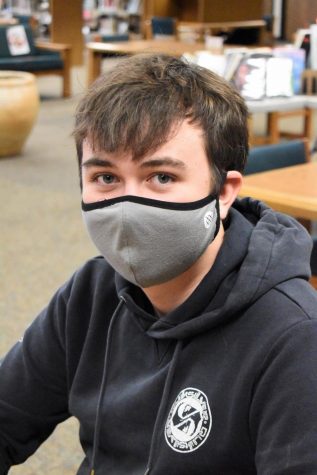 Just like many other families, Logan Lonergan, a senior, had spent the holiday "hanging out with family." He and his family didn't travel and had stayed home and enjoyed their time together. "We [made] green bean casserole and this jello thing." Lonergan said, describing his Thanksgiving meal. He explains that he occasionally helps to prepare the food. Lonergan loves to include a good football game between his family on the special day.
Paige Ertle, a sophomore, also celebrated Thanksgiving with family. "I will be going to my grandparents with my mom and brother," said Ertle. During their family gathering, there were mashed potatoes on the table ready to be shared between loved ones, just as she had predicted. Ertle is thankful for her friends, and family, and her relatives not having COVID.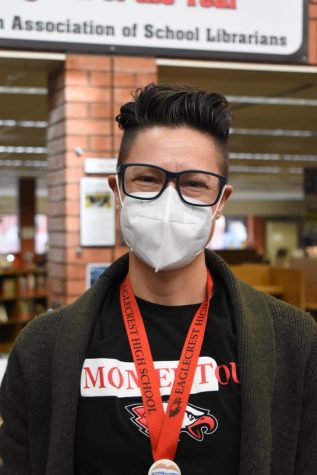 There are many ways to celebrate Thanksgiving, and Amanda (SJ) Young celebrated the holiday in her own special way. "One, I'm gonna catch up on a little bit of work, and two, my partner and I are gonna go to an Airbnb, and take some time off and enjoy being in Colorado without being at home," said SJ. She later goes on to explain that she doesn't really celebrate the holiday with other family members other than her partner because "both of us lived outside of the U.S. for a very long time, and so Thanksgiving doesn't mean quite what it means for other people in our family because we didn't celebrate it in the same way." For many families, the most important thing during Thanksgiving is celebrating it with loved ones.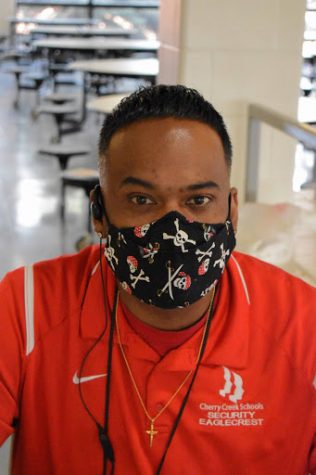 Shaun Varnado celebrated Thanksgiving like most families do. He focused on spending time with family because "tomorrow is not [a] promise." Even though he isn't traveling or having a lot of people in the family gathering this year, he is still trying to make the best of the situation. Usually, Varnado and his loved ones would enjoy the classic Thanksgiving meal, but this year they had tried something new. This year's meal included crab legs.Varnado believes that the food on the table doesn't matter as long as his family and him are able to "eat and be merry."
Celebrating Thanksgiving occurs in many different forms. Even if the holiday is celebrated differently in different families, it's still the same holiday with the same underlying meaning. It is not the food that makes Thanksgiving the holiday it is. Rather, it's the family, friends, and the love shared that makes the day so special. Students and staffs have rested well over the week long break and are ready to finish the semester strong.
About the Writer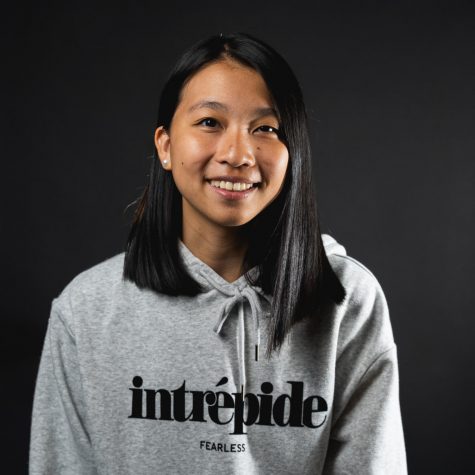 Crystal Li, Reporter



Crystal Li is a junior at EHS, returning for her second year on the Nest Network staff. In this class, she enjoys writing feature stories and interacting...