2020 Election in Gridlock and Turmoil Morning After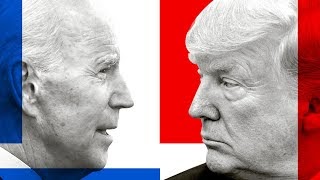 After a long awaited election has taken the involvement and notice of many within this country, the fate of the presidency is still unknown. As of 11:36 PM Mountain Standard Time, Biden leads the electoral college.
         Reaction from this uncertainty has been led by 224 delegates and Trump with 213 delegates. 270 are needed for a majority to become president. Nevada, Arizona, Alaska, Wisconsin, Michigan, Pennsylvania, North Carolina, Maine, and Georgia have yet to be called by the Associated Press at that time. Many issues have arrived with the counting of mail in ballots, in-person ballots, and much more that has led to the indecisiveness, despite the high reporting count by midnight Mountain Standard Time.
         Democratic Candidate Joe Biden made a statement late in the night that messaged a positive outlook.
         "But we're feeling good. We're feeling good about where we are. We believe one of the nets has suggested we've already won Arizona, but we're confident about Arizona. That's a turnaround. We also just called it for Minnesota. And we're still in the game in Georgia, although that's not one we expected. And we're feeling real good about Wisconsin and Michigan. And by the way, it's going to take time to count the votes, we're going to win Pennsylvania," Joe Biden stated.
         Incumbent Republican Candidate Donald Trump stated on Twitter, "I will be making a statement tonight. A big WIN!"
Trump later made a statement shortly after midnight regarding the election within the White House, who said, "This is a fraud on the American public. This is an embarrassment to our country. We were getting ready to win this election. Frankly, we did win this election. We did win this election. So our goal now is to ensure the integrity for the good of this nation. This is a very big moment. This is a major fraud in our nation. We want the law to be used in a proper manner. So we'll be going to the US Supreme Court. We want all voting to stop. We don't want them to find any ballots at four o'clock in the morning and add them to the list. Okay? It's a very sad moment. To me this is a very sad moment and we will win this. And as far as I'm concerned, we already have won it."
         As ballots continue to be counted, there could possibly be many changes within a short manner of time especially in a moment as crucial as 2020. Even as you are reading this, the info in this will change within hours and minutes after. For further updated information, please visit The Associated Press at https://apnews.com/.