Didn't Watch the VP Debate? Here's What You Missed
The month of October marks the beginning of several things. This eventful month is comprised of trick-or-treaters roaming the streets, leaves starting to fall from colorful trees, the smell of pumpkin in almost everything, and so much more. But there's one vital thing many can overlook this time of year–debate season. 
As our country is only 25 days away from the presidential election, candidates are scrambling to raise support for themselves and their campaigns. One of several ways they do this is through televised debates. For three or four nights this month, most news channels and online streaming sites will broadcast these debates. And while most are familiar with the debates between presidential candidates (even if they don't watch them), there are far less people opting to watch the vice presidential debates. 

In fact, a study done by the Pew Research Center found that in 2016 there were 40 million people who tuned into the presidential debate and then chose not to watch the following vice presidential one. This was a record-breaking gap of viewership and such a trend unfortunately continues into our current election season. A more recent study from Forbes found that 11.2 million less people watched the Harris-Pence debate as opposed to the presidential one.
This trend is disappointing to say the least, since the vice presidency is a role to pay close attention to. Voters should be more informed on the views of vice presidential candidates because in the event of a disaster, the vice president takes the roles and powers of a president. Knowing their views can help sway voters in one direction or another. It's important to think about which candidate you would want to have presidential power if something were to happen to the president. This is especially relevant this election season, due to the old age of both presidential candidates. Donald Trump and Joe Biden are 74 and 77 respectively, meaning they are particularly at risk of dying in office.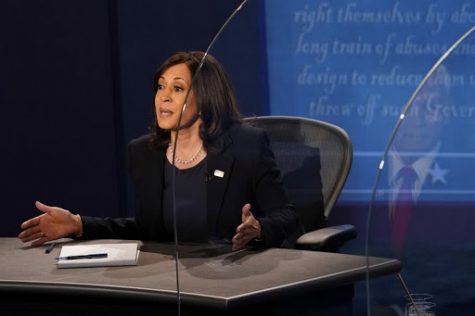 Now that we've established the importance of the vice presidential debate, let's examine some of the night's most important moments, beginning with the topic of COVID-19. This topic is especially relevant in the debate, due to Vice President Pence being the head of the Coronavirus Task Force. Right out the gate, Democrat Kamala Harris brought the virus up. She claimed that he and President Trump, "knew what was happening and they didn't tell [the American public]." This claim is one that has been echoed by the Biden campaign for several months, accusing the White House of neglecting to act on COVID-19. Vice President Pence responded to this accusation, saying that he led, "the greatest national mobilization [of resources] since World War II…" This back-and-forth left it to the viewers to decide who was more accurate in their response.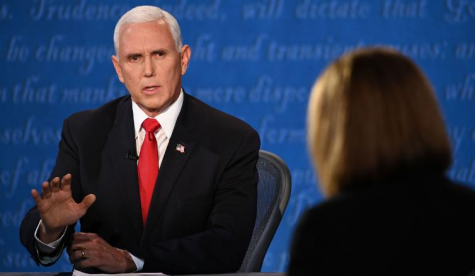 Another issue the debate focused on was the Supreme Court. This time the roles were switched and Pence was accusing Harris of wanting to, "…pack the Supreme Court, if they somehow win this election." Republicans have accused the Biden campaign of wanting to expand the Supreme Court in order to prevent a majority of conservative justices. They claim it would unfairly sway the decision making on landmark court cases. Kamala Harris, in response, dodged the question and instead opted to focus on the race of appointed judges. She fired back that, "Of the 50 people who President Trump appointed to the court of appeals for lifetime appointments, not one is Black." This part of the debate reflected that this election would have consequences lasting for far longer than four years, since judges and justices are appointed for life. 
Regardless of your political views, we can all agree that it's important to participate in politics. The effects of elections are too large to ignore or push aside. With many at Eaglecrest eligible to vote, the debates are a wonderful source of information at their hands.
Leave a Comment
About the Writer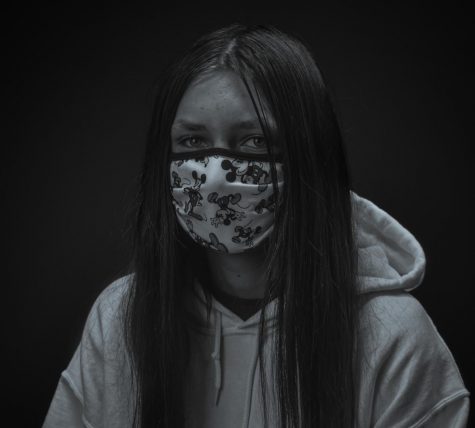 Demir Mikulin, Reporter
Demir Mikulin is a sophomore here at Eaglecrest and this is his first year on staff! He prefers the written content side of advanced media, and loves to...