Who Are Your Representatives?
Many, if not, everyone here in Colorado knows that the President of the United States is Donald Trump currently. He is currently running against the former Vice President under the Obama Administration, Joe Biden. However, who are our representatives and senators in Congress? What about local officials in Colorado? Arapahoe County? Centennial? Aurora? Who is up for re-election in November?
United States Senate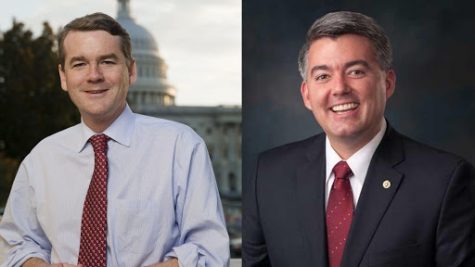 In the United States Senate, Colorado is represented currently by Senator Michael Bennet and Senator Cory Gardner. Bennet, a Democrat and former Superintendent of Denver Public Schools was announced to become Senator on January 3, 2009 by then Colorado Governor Bill Ritter to fill the seat when Senator Ken Salazar accepted the position of Secretary of the Interior under the Obama Administration. Bennet won elections in 2010 and 2016 and will be up for re-election in 2022.
Senator Gardner is a Republican and former U.S. Representative for the 4th Congressional District of Colorado in the House of Representatives, serving largely the Eastern Plains as well as being a former Colorado State Representative from the 63rd Congressional District. Gardner is currently up for re-election this year, going against John Hickenlooper, a Democrat and the former Governor of Colorado and Mayor of Denver before that. A poll produced by Morning Consult released on September 22 showed support for Hickenlooper at 49% and Gardner at 42% with 613 likely voters polled.
United States House of Representatives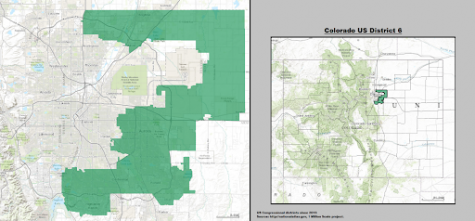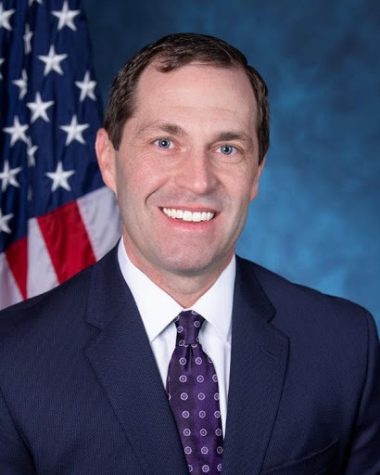 Around Eaglecrest, our district is the 6th Congressional District of Colorado for the US House of Representatives. Democrat Jason Crow is currently the Representative for that seat, being his first term as a Representative beating Republican incumbent Mike Coffman in the 2018 Election. Crow is up for re-election this year running against Steve House, a republican with experience in healthcare and as Colorado's State Republican Party Chair from 2015 onward.
Colorado State House of Representative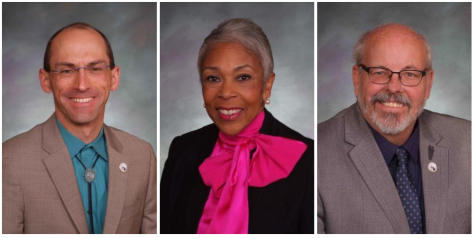 In the Colorado State House of Representatives, your State Representative will depend on where you live around Eaglecrest. There are three state representatives that are within the area: Tom Sullivan, a Democrat representing the 37th District; Mike Weissman, a Democrat representing the 36th District; and Janet Buckner, a Democrat representing the 40th District. The 36th and 37th Districts are up for re-election, with Republican Caroline Cornell, and Republican Dustin Bishop respectively. In the 40th District, Janet Buckner is not running for re-election, in which the election is between Democrat Naquetta Ricks, Republican Richard Allen Bassett, and Libertarian Robert Harrison. The boundaries of these districts can be found on the Colorado General Assembly website, located at https://leg.colorado.gov/house-district-map. 
Colorado State Senate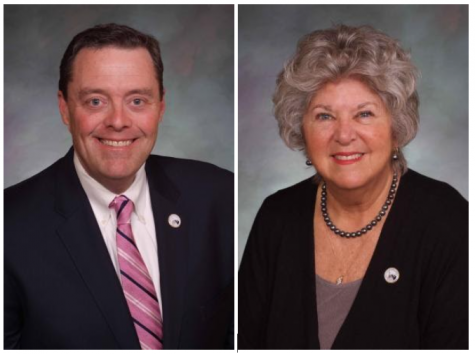 In the area around Eaglecrest, there are two Colorado State Senators. In the 27th Senate District, Republican Jack Tate is the current representative. Jack Tate will not be running for re-election, in which the 2020 election will be between Democrat Chris Kolker and Republican Suzanne Staiert. The 28th District currently has Senator Nancy Todd, a Democrat. Similar to Tate, Todd will also not be running for re-election this year, which has led the race to be between Democrat Janet Buckner (the State Representative from the 40th House District) and Republican Karl Stecher. Like the House Districts, the boundaries of the Senate Districts can be found off of the Colorado General Assembly Website, located at https://leg.colorado.gov/senate-district-map. 
Arapahoe County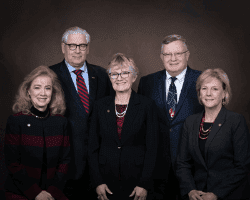 The majority of people around Eaglecrest are located in Commissioner District 3 of Arapahoe County, currently being served by Republican Jeff Baker since 2017. This office, like many others this year, is also up for re-election, with Baker going against Democrat Idris Keith. 
These people are only part of many decisions to be made in 2020, whether at a local level or all the way up to a national level. Not only are there just representatives, there will also be many amendments and propositions within this year's ballot, and even now you can still speak to your representatives on issues and politics to have your voice heard in government, and only to further the importance of representatives in our government today in 2020. 
If you would like to know more about who your representatives and officials are, take a look at this map available from Arapahoe County which is able to show what districts you are in as well as land records, aerial photos taken from the past (As early as 1998), land zoning, resources, and more! https://gis.arapahoegov.com/arapamap/