Coach on Field, Mother at Home
Parent Coaching and Its Purpose:
Parental coaching has become a more relevant issue, as it is currently seen as a common thing in modern day sports. Parents of players are taking on the challenges of working with their children on and off the field to become the best players they can be. Many sources, like USA Today, have stated that parent coaching has become such a common thing in today's era because more and more parents want their children to excel at the sport. Often, the purpose of parental coaching is to give their children more opportunities and to help them to be the player that the parent believes past or current coaches were not helping them to be. 
Player: Alex Hendrian
Alex is a senior here at Eaglecrest High School in Centennial, Colorado. Alex is known as a four year varsity softball pitcher, but she is also known as the coach's kid. Alex has been coached by her mother, Yvette Hendrian, since she was 8. She then switched coaches when she was 14 at the club level, but her mom was still the coach for her high school team.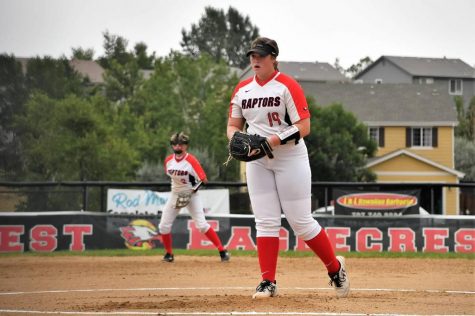 Over the years, the main challenge Alex faced from being coached by her mom was having trust among the girls on the team, as most of them think that just because she is the coach's daughter, she is given everything. Positively, a benefit is learning the ins and outs of her mom's thoughts as a coach. 
Through the crazy rollercoaster of ups and downs of being coached by her mom, Alex stated that the dynamic of their relationship has "not changed, but over time has become easier to connect," since her mother has been her coach and the two spend so much time together. "I feel that the way my mom has helped me progress over the years is by being my mom and my coach," Alex said. "She knows me best and knows what she can and can't say to me when I am having a rough day." Alex explained that her common ground with her mom came from mainly long and heartfelt conversations to get her mom to understand things she was no longer allowed to say to her while on the field like, "You are doing this, but I am just saying….", if Alex is making a mistake or in her head. Alex explained this as being one of the many challenges that her mom has learned to compromise with when she notices Alex is having a rough day and struggling on the mound. 
Alex shared one of her best memories of her softball career when her mom was the coach during her sophomore year. "During a game at Legend High School, I hit a home run, and as I started to round third base my mom was too close to the base, causing me to trip and fall.
Parent Coach: Yvette Hendrian  
Yvette Hendrian is the head softball coach at Eaglecrest High School. Mrs. Hendrian has been the varsity coach for 9 years and she is the mother of Alex Hendrian, the starting pitcher. Yvette became a parent coach because she saw what other coaches were doing and as a lifelong player of the game, she wanted to develop a strong foundation for her child. Mrs. Hendrian started coaching Alex around the age of 8. 
"Alex was always around the game and would always try to mock the older players I coached, no matter how much I tried to get her to try other sports," Mrs. Hendrian stated, explaining how Alex got into the game of softball. "Alex's progression over the years has simply just been fun for me to watch." Through the good and bad, ups and downs, Alex has become a different player through her mother's coaching. Mrs. Hendrian is different from some parent coaches because she knew when Alex turned 14 it was time to let her be coached by other people. 
"I never cut her any slack. Most people have told me I am too hard on her, but that is how I want to make sure she accomplished her goals. Nothing will be given and me being different from other parent coaches has shown her that." Mrs. Hendrian offers this as an example of how her role in being a parent coach differed from some other parent coaches she has seen. 
Though a parent coach is a fun experience, it comes with many challenges, like "having to be the bad guy sometimes, to be harder on Alex and having to be up front (with her) was a huge challenge," stated Coach Hendrian. But it's not all challenges. Mrs. Hendrian also shared some of the benefits, like how "being Alex's coach helped both of us learn each other on a deeper level, while being able to enjoy the same sport and traveling together all over the country to do so." 
Many parent coaches try to live through their children or force them to play whether they want to or not. Yvette Hendrian is a dedicated mother and parent coach that strives for the best for her daughter, but will only go as far as Alex wishes, and for that reason she stands out from other parent coaches. For Alex and Yvette Hendrian playing and coaching for the same team has shown us a glimpse of what it is like to be coached by your mother, and coach your daughter on and off the field. 
About the Contributors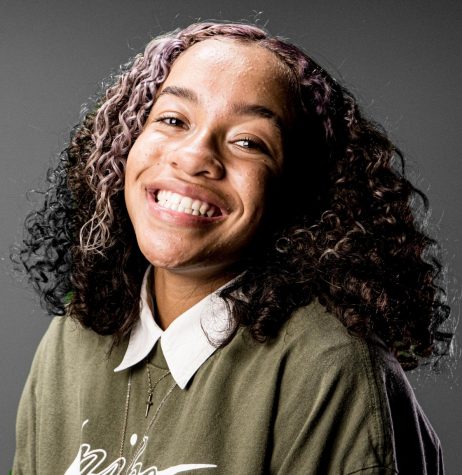 Rhyan Herrera, Reporter
Rhyan Herrera is a 10th grader in her first year of nest network. She is a journalist and will focus on social issues. She is also a varsity softball player.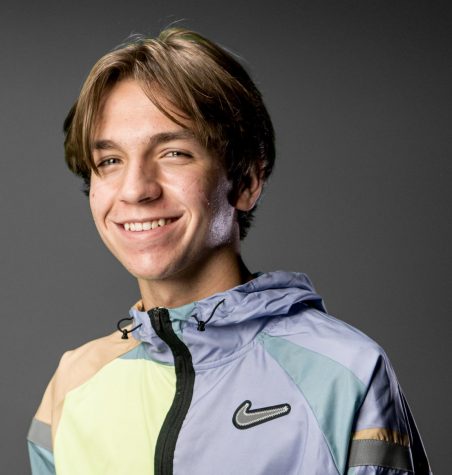 Brendan Belfield, Video Content Editor
Brendan Belfield is a senior here at Eaglecrest going into his second year as Video Content Editor for Nest Network. He loves to cover sports and something...