New Teacher, Same Class: Laferrara Running Leadership Classes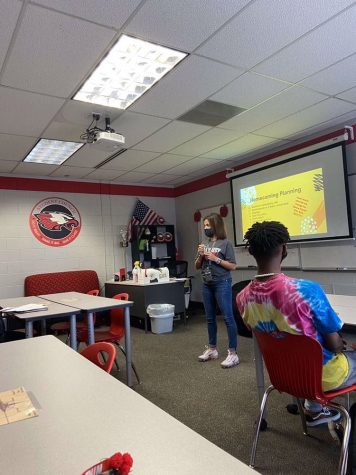 The student council is a representation of the student body at Eaglecrest. They address concerns, organize spirit week, and essentially coordinate any school-student activities. However, at Eaglecrest, there's a new teacher overseeing the Student Council and Student Leadership class. 
Melissa Laferrara is now officially running the class and is responsible for overseeing all leadership lead programs. Though this isn't her first time managing it. As she says, "Even though I stepped away from StuCo (student council) for three years, I stayed connected with the class and the previous teacher." Because of this, there weren't any significant differences that she felt she had to change. On top of this, she remains the activities director, assistant to the principal, and oversees the consumer family programs.
As far as the student's attitudes towards Mr. Davis stepping down, student body vice president Sanaa Sodhi says, "We were so upset when Mr. Davis announced he was leaving last year, but are proud of him for taking a new role at Smoky Hill." She continued, "Mrs. Laferrara has been a part of the leadership team for a long time…[so] the change was a little easier for us to manage."
Consequently, the StuCo team didn't waste any time and began to get to work. Over the summer, the team met up multiple times. Because of the untimely COVID situation, the meetings were slightly different. "I met with the Student Body officers a few times to discuss goals and ideas for the new school year," Laferrara explains. During these meetings, the student body officers–student body president Riley Mcmillen and Sanaa Sodhi, along with others–discussed the different events that they will host this year at Eaglecrest. While we, as the student body, remain unsure if we will still have our popular traditions such as Homecoming and Prom, StuCo is trying their hardest to make the 2020-21 school year fun while adhering to state guidelines.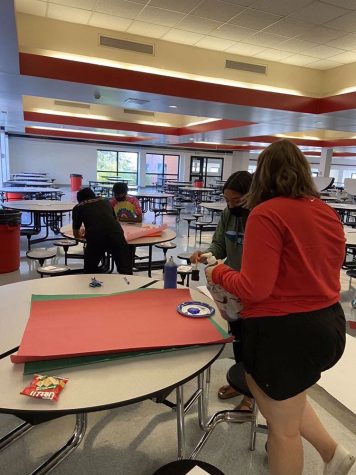 Normally, over the summer, the incoming leadership team completes a retreat along with the varsity members. This retreat allows for bonding between the different sections of the leadership program: Positive Impact, Student Council, and Leadership Academy. During this retreat, students would normally decide on a homecoming theme, do team building activities, and essentially plan out homecoming events. Once again, due to COVID, "[They] had to cancel this year but [are] looking forward to making this happen as soon as [they] are able." 
All of the leadership classes are there to provide the best and most enjoyable experience for the Raptors at the Nest. The Eaglecrest community is able to address questions or concerns to either Laferrara herself or any member of the student council team. She says "Although I work with StuCo to plan events for our school and community," she said. "I want all Raptors to know that they come [to] me or a member of the Student Council to share their ideas or suggestions for Eaglecrest events or campaigns."
About the Writer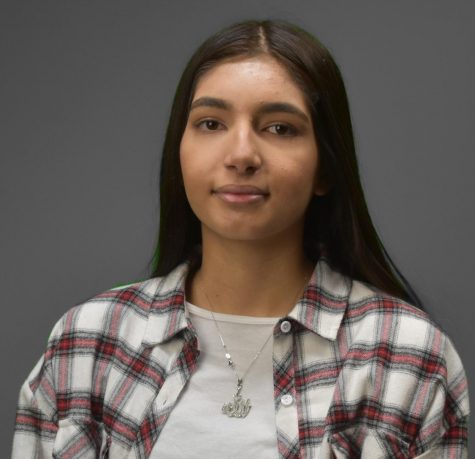 Huria Taj, Social Media Manager
Huria Taj is a thriving senior at Eaglecrest, she has been on the Nest Network staff for 2 years as she strongly is involved in writing in politics. Everyone...