Covid 19: JUNE
An Update on the State of the Pandemic as We Head Into Month 5.
As June comes to a close, coronavirus cases are once again on the rise, with over 2.5 million cases in total reported in the U.S. alone, and 10.3 million worldwide. And those are only the confirmed cases; without widely available testing, we cannot know with certainty how many cases there actually are. 
"Our best estimate right now is that for every case that's reported, there actually are 10 other infections," said Robert Redfield, the director of the Center for Disease Control and Prevention, according to the Washington Post. And according to the Colorado Department of Public Health, a reported 320,997 people have been tested of the roughly 5.8 million state residents.
In the past month, so much has happened, from difficulties with Georgia's primaries to intense and widespread protests, as our country goes through a drastic period of change and reconciliation. Yet among the relative chaos and despite the importance of the other issues, COVID-19 remains a concern as the number of cases in the U.S. begin to rise again. 
June had just begun to see a return to normalcy, with many businesses reopening and many people beginning to gather again. Texas and Florida, among other states particularly in the south and west, loosened lockdown restrictions and made moves to reopen businesses. Here in Colorado, our stay-at-home orders were lifted. But was it too soon? 
The answer seems to be yes, as COVID-19 cases in Texas, alongside many other states that attempted to reopen, jumped dramatically in the past two weeks. From June 29 to June 30 alone, there were 885 new deaths according to the CDC's data, which is an alarming statistic because it demonstrates a spike in not just cases, but deaths -and this comes after four months of living through a pandemic, just when our country would hope to see a reduction in cases.
"I think the situation would've turned out better and ended faster if masks and social distancing had been mandated from jump," said junior MaKenna Taylor. "I think businesses should have stayed closed so that we don't have a relapse of the pandemic." And perhaps this is true. Without a more complete and nationwide lockdown, unlike many countries, the U.S. has surpassed Brazil and the U.K. to have the most confirmed cases of any country. And our numbers continue to rise, just as the numbers for most other countries have begun to fall.
In Colorado specifically, there has been a relatively steady decrease in COVID-19 cases and deaths since May, but in the past two weeks, cases have begun to rise again. According to the Colorado Department of Public Health site, there were about 200 new cases from June 27th to June 28th, bringing the total number of reported cases in Colorado to 32,511. 5,442 of those cases resulted in hospitalization, and there have been a total of 1,508 deaths due to COVID-19 here in Colorado.
The increase in cases and deaths only seems to prolong the sense of fear and uncertainty as we head into the fifth month of the pandemic. And the prolonged sense of uncertainty is inevitably raising concern and tension across the country, forcing many to adjust their plans and routines.
"Usually my summer is filled with library visits, time with my parents, trips, and my daughter's activities," said Eaglecrest Activities Director Michelle Whittet. "Most of these things we have not been able to do. It has been an adjustment for so many members of our community, especially business owners, people who are elderly, and people who have someone in their family who is high risk." Staying home, as we have seen in countries like Italy, seems to be the best current solution to decreasing COVID-19 cases, but it has not proven easy. Not only does it hurt the economy, it can also be a detriment to mental health. And sometimes, sufficient social distancing and isolation isn't possible. 
"I try really hard to limit the number of times I go from house to house and out and see other people," said Taylor. "But that's hard because my siblings have to work full time." There are, of course, many precautions that can still be taken in an effort to decrease cases. 
"I often try to social distance as much as possible and try to wear a mask whenever I need to go for needs deemed important," said William Zhang. Along with the now-infamous social distancing and mask-wearing, there are other ways to prevent the spread, as Taylor demonstrates.
"I wear a mask when I go out, I limit my interactions with people. I wash my hands every hour and change my clothes everytime I come home," continued Taylor. "Every time someone comes in my home they are sprayed down with odoban." Whittet, too, has adopted new preventative measures in line with the CDC recommendations. 
"I also have limited visits with my parents and in-laws," said Whittet. "Though I traveled in state a little, I canceled out of state trips. Most gatherings, we try to hold outdoors." In addition to all of these preventative measures, the CDC promotes regular cleaning and disinfecting and regular monitoring of your own health.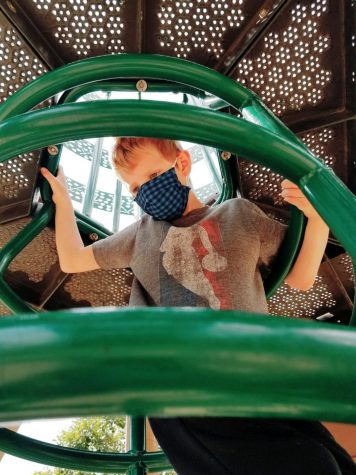 And now, with the potential for a "second wave" of cases, these precautions become even more important. "As a community, focusing on washing our hands and social distancing would be the best manner to handle this situation," said Zhang.
Last week, in response to the rise in cases, Texas Governor Greg Abbott mandated the closure of bars across the state and that restaurants reduce capacity from 75% to 50%. Governors of Florida and California likewise placed more restrictions on bars, and Arizona's governor, Doug Ducey, has mandated that the state's bars, gyms, movie theaters and water parks shut down for the next month. 
Meanwhile, Alabama's governor Kay Ivey has extended the state's safer-at-home orders through July 31st. "We are learning to live with this disease and need to continue to do what we need to do to avoid another total shutdown," said Ivey. And indeed, we are learning to live with the coronavirus pandemic, which calls for both physical and mental adaptation.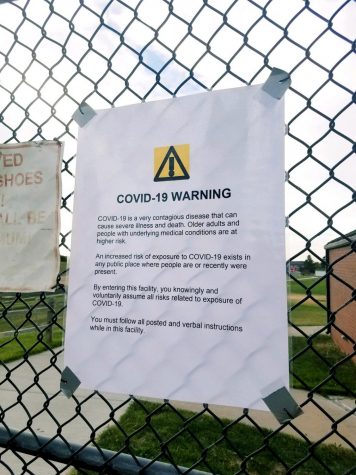 "Realize this will pass," said Whittet, giving her advice on how to cope with the pandemic. "Try to find new interests or go back to some ones that you've not had time to do before COVID. Find beauty in new places and things." Taylor too had recommendations for coping.
"Lots of walks out in the sun [help], and make sure not to isolate yourself within your own home," she said. "Sit in common areas with your family as you're all working. If you wanna see friends see them virtually or be innovative in social distancing measures."
Resources for coping with stress can be found on the CDC website, which also notes that "Taking care of your friends and your family can be a stress reliever, but it should be balanced with care for yourself." Everyone copes with stress -and the stress of a pandemic, specifically- differently. 
"Coping with stress in a healthy way will make you, the people you care about, and your community stronger," said the CDC, and as such, the mental health of yourself and those around you cannot take a backseat despite everything that is happening if we wish to strengthen ourselves and our communities. This year has undoubtedly brought an inordinate amount of change and uncertainty, and although it's not going to be easy to cope with, it can be done.
"I think that sports and activities will look differently this year," said Whittet. But she remains positive about our community's response.
"I also think that this pandemic has brought out a lot of new creative ideas in our society and at Eaglecrest," she said. "I challenge myself and students to really tap into that to still make things special!"
We may not know what's going to happen in the next week, much less the next year, but we can do our best in the moment to cope with today, support each other, and adapt to the future.
Sources: 
Leave a Comment
About the Writer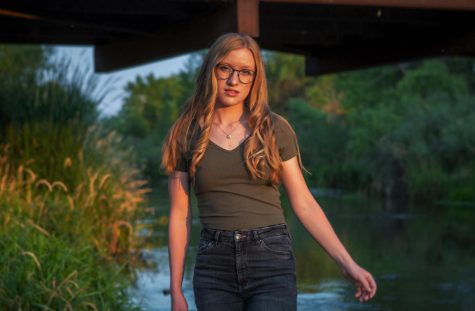 Simone Beauchamp, Editor in Chief
Simone Beauchamp is a Senior at Eaglecrest and, as she will let you know, she graduated from Challenge Middle School. She has many talents - photography,...