CCSD: What are they doing to help?
By now, we all know that the CCSD school district has closed all schools until summer due to the COVID-19 pandemic. All 68 schools are shut down, and over 55,000 students and 3,000 teachers are now at home, embarking on the adventure that is remote learning.
Meanwhile, CHSAA has suspended all spring sports and activities in light of the pandemic. A.P. and I.B. tests, as well as the SAT, have all been postponed, canceled, or changed, information on which can be found on the district website.
Unfortunately, amid the isolation and fear, some also do not have the privilege of a hot meal three times a day. So the school district has set up free "grab-and-go" breakfast and lunch meals at ten schools throughout the district, which are listed on the district's website with a helpful map. Meals are distributed on Mondays, Wednesdays, and Fridays, with students being given meals for Monday and Tuesday on Monday, for Wednesday and Thursday on Wednesday, and for Friday on Friday. 
In addition to physically affecting many families across the district, the stay-at-home orders can have a mental effect on people as well. Also on the district website, there is a list of mental health resources that can be contacted during this time, including Safe2Tell, AllHealth Network, and CDC Mental Health and Coping. The district has also set up a Healthline at the number 720-554-HLTH (4584). 
"The CCSD Healthline will be available to in-district families between 8 a.m. and 4 p.m. Monday through Friday, during the statewide school closure," according to the CCSD website. 
The healthline will directly connect families with a Cherry Creek Schools registered nurse or mental health professional. "They can help provide general information regarding healthcare and mental health referrals, national and local COVID-19 guidance, as well as information about Safe2Tell, Arapahoe County Department of Human Services concerns and CCSD's free breakfast and lunch distribution," read the website.
Academically, the district is supporting students through remote learning, which will continue until the end of the 2019/2020 school year. According to a letter sent out to parents, "[The district is] committed to creating a remote learning plan that serves all students and provides a reasonable balance for you, your student and their teacher. As part of our planning, we are considering ways to ensure that all students have access to technology and internet service in their homes." 
Following that, the district sent out a technology survey to determine who was in need and delivered the necessary resources to those students. Instructions to accompany the given resources are on their website, alongside learning resources meant to support students' remote learning. If students require device support, they can send an email to [email protected].
"We are also working on plans to meet the needs of our students who receive special education, English language supports and gifted and talented supports." read the letter. 
The district also said that once it is safe to do so, they will create a plan so that students can safely retrieve any items they may have left inside the schools, and that although graduations have been postponed, they are committed to having some kind of graduation to celebrate such an important moment in many seniors' lives.
"We will continue to focus on and refine our remote learning system, to ensure that all of our 55,000 learners are receiving high-quality educational experiences through the end of the school year," said the district in a more recent letter.
In addition to recreating their learning system, the district, in coordination with the Cherry Creek Schools Foundation, has created the Cherry Creek School Emergency Relief Fund on the foundation's website, which is meant to aid students, families, and local communities during the COVID-19 crisis. Donating will help provide free meals to students in need, supplement access to food services that are vital to our community, provide educational resources for students and families to use during the extended school closures, implement online and remote learning options for students, and respond to more urgent needs of the community as they come about.
It is an unprecedented situation that our world, our country, and our school district is currently going through, new measures must be taken and new ways to conduct school and business must be found. Despite the social distancing, working together is the best way for us to make it through this difficult time. 
For more information:
About the Writer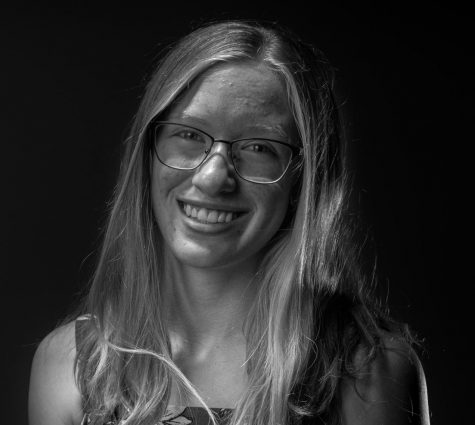 Simone Beauchamp, Written Content Editor
Simone Beaucouamp is a Junior at Eaglecrest. This is her second year being a part of Nest Network. Her favorite content to cover is the written side of...