Review: The Trials of Gabriel Fernandez
On February 26th Netflix released The Trials of Gabriel Fernandez, a thorough and heartbreaking examination of the systemic forces that allow child abuse to flourish undetected in the United States. In the middle of it all is an 8-year-old boy named Gabriel Fernandez who had died after being severely tortured by his mother and her boyfriend. Through interviews with members of Gabriel's family and courtroom testimony, filmmaker Brian Knappenberger attempts to answer a key question: What happened to Gabriel, and why didn't the system protect him?
Based on interviews in the series and news reports following his death, Gabriel was a sweet child who liked to be helpful and sought the love of his family. At birth, his mother had given him up at which point he went to live with his great uncle Micheal Lemos Carranza and his partner David Martinez. Knappenberger explained to sources that Gabriel seemed to be happy while living with the uncle, he also stated that "If you look at him, it's easy to understand the kind of warmth and potential he had." Gabriel had been in the care of the uncle from February 2005, when Gabriel was born, to 2009 when he then went to go live with his grandparents Robert and Sandra Fernandez. In October of 2012, Gabriel's well-being took a devastating turn when his mother, Pearl Fernandez, forcibly removed him from the grandparent's home, reportedly to gain welfare checks on him and his two siblings Virginia and Ezequiel. This is not only very wrong, but she never wanted her kids until she found out she could be paid by the state.
It had only taken a couple of days before the brutal torture on Gabriel had begun. Gabriel's first-grade teacher Jennifer Garcia had reported to Child Protective Services (CPS) in late October that a child in her class was being abused. She only made the report after Gabriel had disclosed to her that he had been beaten with the metal end of a belt and was bleeding. The case was then handed to social worker Stefanie Rodriguez who never investigated the case further. This, in my opinion, was just her being lazy, but she claimed that every time she or a colleague had gone to Gabriel's home that there were never signs of abuse.
Over eight months, Gabriel endured a tremendous amount of torture. The assault started with aggressive beatings but then turned into something much more sinister. Over these next eight months, multiple social workers were sent to Gabriel's home in Palmdale, California including Ms. Rodriguez, Patricia Clement, Kevin Bom, and Gregory Merritt all of whom reported that there were no signs of abuse in Gabriel's home. It wasn't until May 22, 2013, that the social workers were proven very wrong when dispatchers were rushed to Gabriel's home on a 9-1-1 call where they found him beaten, naked, and unresponsive. 
When Gabriel arrived at the hospital, they declared him brain dead and two days later on May 24th he sadly passed away. Deputies had, of course, asked his mother what had happened and she told them he had simply fallen down some stairs. This of course was the same web of lies that she spun to the social workers, teachers, and sheriff's office every time Gabriel had a mark. But the medical examiners' report had a horrifying truth: it stated that Gabriel had a cracked skull, broken ribs, bruised and burned skin, BB gun pellets in his lung, along with missing teeth.
Gabriel's passing and the leaked examiners' report sent the community of Palmdale and the nation into a shock, they all wanted to know how the system had let the situation get this far. Of course, there wasn't a ton of evidence until the trial began in August of 2013, during the trial jurors along with the Palmdale community had learned that during these last eight months of Gabriel's life that at least four social workers were sent to Gabriel's home and at least two different deputies had been dispatched. This shocked the courtroom because everyone asked how you could overlook such a high-risk environment of a kid who couldn't protect himself. 
Furthermore, during the trial it was discovered that it was not Isauro Aguirre who started the beatings, but Pearl. This came as no shock to the family since they had seen her be abusive towards her ex-boyfriends including Gabriel's biological father. Also, it came out in court that Gabriel was beaten because his mother and boyfriend thought that he was gay, which the defense attorney argued was the cause of Pearl's early trauma and drug abuse and her mild cases of bipolar disorder, depression, and her multiple eating disorders. District Attorney Johnathan Hatami had also disclosed to the court that Gabriel's older brother Ezequiel, who was 12 at the time, had also been forced to participate in some of Gabriel's beatings. Hatami had stated that Gabriel was "abused, tortured, and beaten more severely than many prisoners of war". 
It wasn't until early June of 2018 that the trial of Pearl Fernandez and Isauro Aguirre had come to an end with Fernandez being sentenced to life in prison without the possibility of parole and Aguirre sentenced to death. The Superior court judge George G. Lomeli had sentenced the two, calling them "nothing short of evil". Now some would say that this description of the two is drastic but ZaaRya Mitchel and I believe that's perfect wording since " [Gabriel] did nothing to Pearl and she still forced him into a box every night, and I think the fact that she had a low IQ wasn't enough of a reason for the court to not charge her with the death penalty, and I do think she's evil because [Gabriel] is only eight living his life not doing anything to no one and he still made his mom a mother's day gift! Even though he was being severely tortured". 
However, when that case ended another was just getting started. Many people in Gabriel's family believed that the social workers who neglected to remove Gabriel from his home should also be tried. The four social workers who were on trial were Rodriguez, Clement, Bom, and Merritt who were each facing one felony count of child abuse and one felony count of falsifying records which would have resulted in 10 years maximum for each person. However, the case never got very far and in early January of 2020 it came down to a 2-1 ruling to throw out the case and not charge the social workers because their consequence shouldn't have to include criminal liability. Which in my opinion I think they deserve to be right behind bars with Pearl and her boyfriend because this is one of the system's biggest flaws is that they never are held accountable for the death of children, but if they aren't held responsible for allowing children to stay in high-risk situations, who is? But like Trenika Williams many people agree that the social workers should have been tried and sentenced because " they could have done something to prevent Gabriel's death and didn't"; however, there are also people who feel like Aariyah Johnson who stated, " [the social workers] should have been tried but they don't deserve 10 years".
Now we're here seven years later and many would say that even after Gabriel's case that the people who work for CPS don't always do their job well because of their lack of resources and funding. Barbra Edwards, who has previously worked for CPS, attested " no government system should be raising children" and this has proven to be the case. There was the Anthoney Avalos case where a ten-year-old was tortured and murdered by his mother and her boyfriend after he had reportedly told his mother that he liked boys. The parallels between the cases were bizarre, not only were the two boys close in age and killed by the same people who were supposed to protect them but they also only lived five miles away from one another and they both were severely tortured and thought to be "gay". Many had tried to argue that there were no connections between the two, but there was no denying that this was just another case where CPS had failed yet another kid. And even though the system has seen darker days, it's going to be a while before there is an increase in the protection and care of children.
About the Writer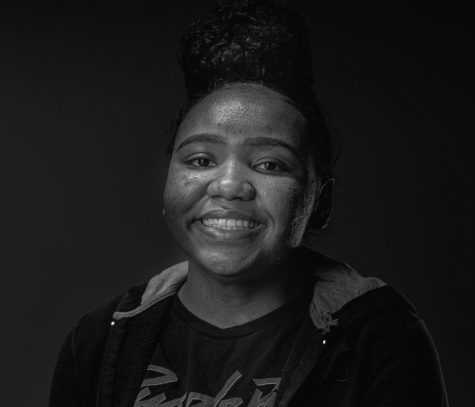 Aiyanna Jackson, Photo Manager
Aiyanna Jackson is a photographer and a (proud?) Eaglecrest senior this year. She has been part of the Nest Network staff for 3 years. And while sports...