Peter and the Starcatcher
Eaglecrest's 2019 Fall Harlequin Play
Mermaids, Mollusks, and magic; Eaglecrest's 2019 Fall Harlequin Play, Peter and the Starcatcher, brought all three. On November 21, 22, and 23, the talented cast brought a little-known backstory of Peter Pan to their audiences. While certain beloved characters from the classic Peter Pan were present, a multitude of new characters brought new perspective and hilarity to the story.
"Just tapping into your inner child and laughing for a couple hours would have made [the show] worth your while," says senior Sherry Harper, who played Captain Robert Falcon Scott. And indeed, the performances kept viewers laughing nearly the entirety of the play.
Based on the novel by Dave Berry and Ridley Pearson and the play by Rick Elice, Peter and the Starcatcher was full of imagination. Three young orphans are shipped off from England and are discovered by Starcatcher-in-training Molly Aster (Emma King). The four of them soon band together as Molly must keep a crate of powerful, magical starstuff from the greedy pirate Black Stache (Jacob Brelsford) and his crew. 
Over the course of the hilarious, well-designed plot, one of the orphans seeks to discover who he is, and eventually, he becomes the boy best known as Peter Pan. Black Stache is also revealed to be the precursor to Captain Hook, and the story behind his hook and the infamous Tick Tock Crocodile is explained in hilarious fashion. And with characters like Black Stache's right-hand man, Smee (Aubrey Scheuermann), Molly's nanny, Mrs. Bumbrake (Joseph Steele), and Tucker the Cat (Kat Tucker), laughter is inevitable. 
But the performance wasn't just comical; it included values and morals surrounding greed, friendship, and of course, growing up. The acting and behind-the-scenes worked together to create a successful balance between whimsically playful and soberly reflective tones. The play caters to all ages, and it brought back the imaginative, freeing feeling of childhood, where reality is not restricted by rules. 
Harper urged audiences "to express [their] inner child and to not be afraid of it… to embrace the moment," she said. "Life can be so fast-paced and it goes by so quickly." 
About the Writer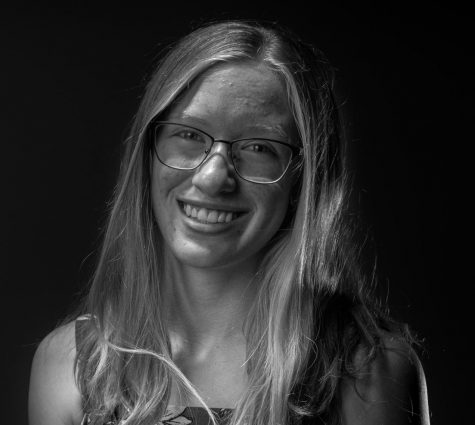 Simone Beauchamp, Written Content Editor
Simone Beaucouamp is a Junior at Eaglecrest. This is her second year being a part of Nest Network. Her favorite content to cover is the written side of...