Since what seems like the dawn of time, the University of Colorado Boulder and Colorado State University have shared a mutual hatred of one another. No matter the sport, students from both schools would bicker and fight over which one would come out on top. Even when the two schools aren't playing, it still gets heated, with each side falling victim to passing insults on some random weekday. The highlight of this rivalry, however, is in the sport of football. The Rocky Mountain Showdown has been around since 1893, with CU winning the first meeting in a blowout 70-6. 
CU and CSU have met a total of 92 times over the course of 129 years, with CU holding the lead in the rivalry with 68 wins and just 22 losses. Despite this seeming like a lopsided rivalry, fans of both schools still get fired up over the matchup, especially this past year.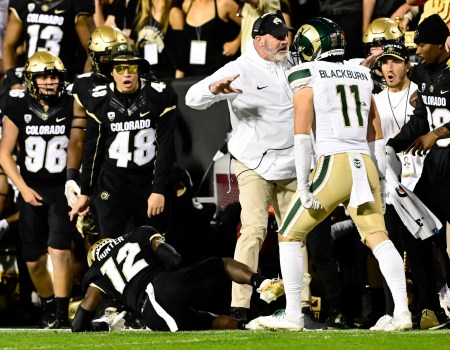 With Deion Sanders, better known as Coach Prime, becoming CU's head coach in the offseason, this year's matchup attracted more national coverage than ever before, with reporters and fans alike flocking to Boulder to witness the 2023 installment of the Rocky Mountain Showdown and the first game since 2019. ESPN's College Gameday even came, and celebrities from Dwayne "The Rock" Johnson to Lil Wayne watched from the sidelines. While CSU eventually fell in 2OT 43-35, it was a lot closer than people could imagine.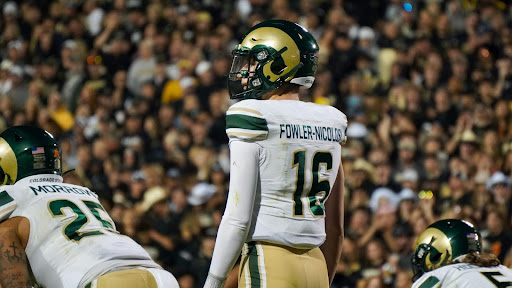 Despite the Rocky Mountain Showdown being a college game, its reach extends far beyond the two colleges involved. At our own Eaglecrest High School, the band plays in the hall on the Friday before the game. Band Director Jason Mabrey attended CSU and shared his thoughts on the game.
"I love this game and I was a part of it for many years as a member of CSU's marching band," said Mabrey, "I love the hype and fanfare that goes along with the game."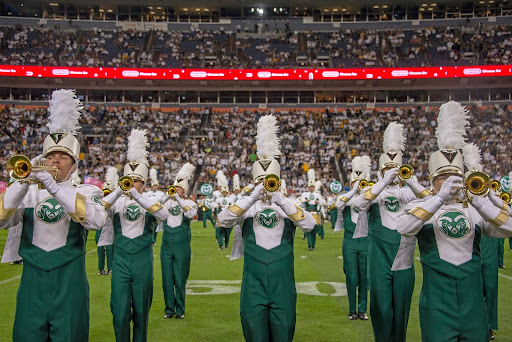 With the band playing in the halls every year, it is a good opportunity to get students excited and ready for the game.
"This is something that Mrs. [Hansen-Vigil] started years ago as a way to get our EHS students and faculty excited for the game," said Mabrey, "It also brings awareness to the college and career center."
With the massive amount of fanfare leading up to the game this year, as well as the tightly contested game that 9.3 million people tuned in to, one can only imagine the excitement and involvement leading up to next year's contest in Fort Collins.