One Show, Eight Acts
An inside look at the theater department's recent One Acts performance.
On April 18th, eight scenes were shown, written and directed by students at Eaglecrest High School. 
One Acts is a great opportunity to get as new students or actors at Eaglecrest High School. This year, this performance is mostly freshman or sophomores who were learning their way into the theater department. There are also newer actors that were recently discovered by both Ms. Miller and Mr. Eidson that are juniors and seniors. 
Abby Maughan and Marcus Rivera were both in the short play, Confession Air, directed by Keegan Mead, and written by Matthew Conkel. They both explained that One Acts was completely different from most plays. 
"What made it different to be in One Acts besides a regular play that it is one more of a personal level. It was a very small group." said Rivera. 
The drama department was looking for incoming actors, such as Abby Maughan. 
"I wanted to get further involved in the theater community." said Maughan, "I'm a freshman so I wouldn't be able to get a bigger role in the future if I didn't audition." 
One Acts was created with the intention of getting young or newer actors involved in theater. Most of the actors that we recognize in the theater department are people that started from One Acts.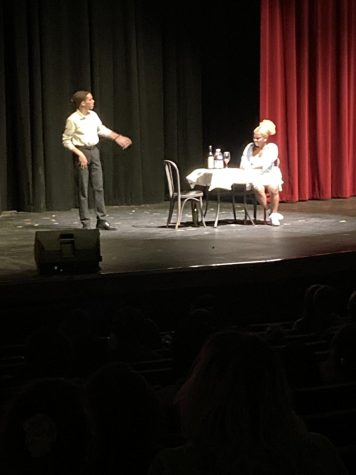 To Abby Maughan, it was "Getting to shine!" was getting a lead role in Confession Air. When seeing someone have a lead role in a play, seeing their personalities and passion towards acting, it's completely different when being in the ensemble or extra. 
"Yes," said Marcus Rivera, agreeing with this statement, "I loved every single second of it."
Leave a Comment
About the Writer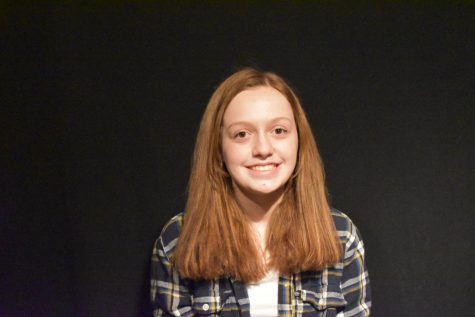 Kate Labra, Reporter
Kate Labra is a freshman at Eaglecrest who enjoys dancing, swimming and reading. Recently, Labra has spent most of her time reading the dystopian Selection...