Swept off Our Feet: The Myth of True Love
Eaglecrest students compare the picture-perfect movie relationships to the romantic encounters they've actually experienced.
True love is a dream we all have. It's the hope that, one day, an unexpected stranger will come into our lives and sweep us off our feet until the rest of our picture perfect love story l falls into place. It's the same drawn out tale of a guy falling for the girl that hates him, and out of love, he continues to chase her. He fails a few times, but she eventually comes to her senses and falls for him. The rest is predictable, and they live happily ever after in the universe of fabricated Hollywood love stories. This "fairytale" love is a dream many wish they could relate to, and a tale Hollywood continues to feed its audience. 
"I think some tropes are realistic, like love at first sight, and some of them aren't, like enemies to lovers." says Salma Negretti, an 11th grader. 
Love at first sight is a trope commonly used by film creators where a person (often the main character) feels an instant connection to another person, just with one look.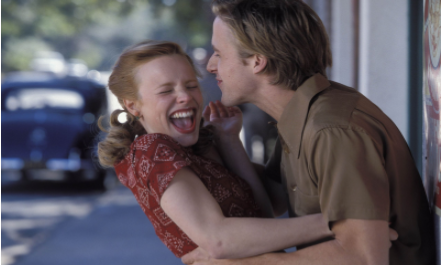 When the main character sees their person of interest, the rest of the movie consists of them chasing their new-found love. In the classic 2004 film, The Notebook, Noah, an elderly man tells the story of love in his youth. He details the time when he first met Allie Hamilton at a summer  carnival, who eventually becomes his lover. That summer, the two spent every day together until they were separated by Allie's mothers strict rules, forcing her to leave town. For years, Noah waits for his true love to return, while she's met another man and had plans to marry him. A few years later, the two reunite and their love is rekindled by the memories of their teenage romance.
On the other hand, an enemies to lovers story is one where two people who hate each other are forced to overcome their differences, and eventually fall in love. 10 Things I Hate About You is a classic "opposites attract" film that follows the lives of Patrick and Kat. The two, once sworn enemies, fall in love after Patrick makes a deal to "win her heart" in exchange for money. Kat later finds out his scheme, and Patrick realizes he actually loves Kat. The rest of the movie is about their relationship.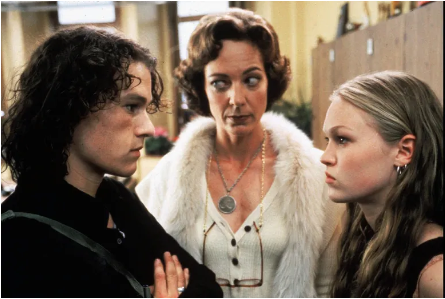 Sure, watching movies that showcase our biggest dreams is a refreshing way to forget our troubles and pass time, but it can also provide a harsh reality check when we realize life is not just picnics and roses, or date nights and chocolates. In fact, most love stories are written in this exact way, where love is shown to be a bed of roses without the thorns. 
Angela Ocampa, a Sophomore, believes romance movies should take a more realistic approach when it comes to the struggles of dating and dealing with romantic relationships. 
"I'd like to see more realistic struggles, because not everyone's lives are all perfect like that. And sometimes the struggles in romance movies are not realistic," she said. 
Films surrounding this "fairytale" love are often popular among highschool students and couples because it provides a sense of optimism about the intimidating topic of dating. Many highschoolers date, but it's nothing like the movies — it doesn't even compare. 
"[Movies are] a lot more interesting than real life, and it's really dramatic," said freshmen Cindy Vy. 
Romance can take on many forms, but most commonly it's a comedy. Rom-coms, a mix of romance and comedy, are a sub-genre within the broader category of romance movies.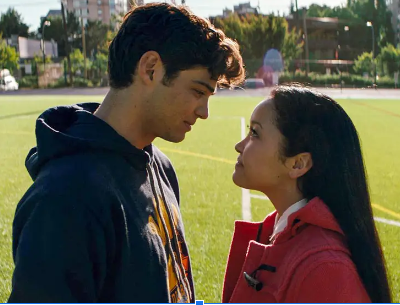 To all the Boys I've loved before is a classic Netflix rom-com that follows Lara Jean, a highschool student whose "private" love letters get shipped out to the boys she wrote them to. Peter Kavinsky, one of the boys who received a letter and a star lacrosse player, devises a plan to fake a relationship in order to make his ex-girlfriend jealous and to save Lara Jean from the embarrassment of her love letters. After their plans backfires, Lara Jean and Peter Kavinsky decide to take each other seriously and that brings us two more movies describing their inescapable love. 
All the movies previously mentioned are examples of characters whose love makes them do crazy things, and that, sometimes, love leaves us discouraged or gives us new standards. 
Angela Ocampa, a sophomore, believes romance movies can be filled with fantasies, but they also make looking for what you expect in relationships easier. 
"They set your standards really high for what you're looking for in a relationship, but  there [are] people out there who are as perfect as the ones in romance movies. It just takes time and patience to find those people," she added. 
To Eaglecrest students, romance is more than just the picture perfect love story that the movies present. It's a mix of reality and classic love, and although many students see that movies are not perfectly realistic, they can still agree that movies have truth even if their stories are over-romanticized (no pun intended).
Leave a Comment
About the Writer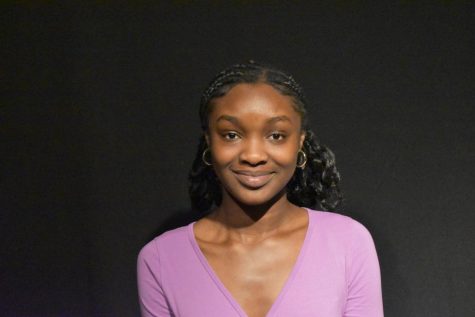 Paula Yeboah Akosah, Reporter
Paula Yeboah Akosah is a junior, and this is her first year of Nest Network. She likes baking and reading. If Beale Street Could Talk by James Baldwin...