Star-Crossed: Review
Back for her fourth album, Musgraves takes listeners on a rollercoaster of emotions, while she tells her story of past relationships.
Five years after winning her first Grammy, Kacey Musgraves walks the stage again to accept the award for Album of the Year for her 2018 album Golden Hour. 
On August 23rd, 2021 Kacey announced the release of her next album, Star-Crossed. The question is, will the two compare?
Totaling up to be her longest album with 15 songs, Star-Crossed tells a somber, personal story of her September 2020 divorce with the singer-songwriter, Ruston Kelly. 
Opening with the single and title track, "Star-crossed." Musgraves tells her audience directly that her story is about to begin through this track. Foreshadowing that this story will be filled with tracks that depict the subjects of sadness, regret and finally being satisfied and moving on.
She continues with the opener by stating, "They woke up from the perfect dream," Musgraves remarks as she reminisces on her relationship with Kelly on the title track: "star-crossed."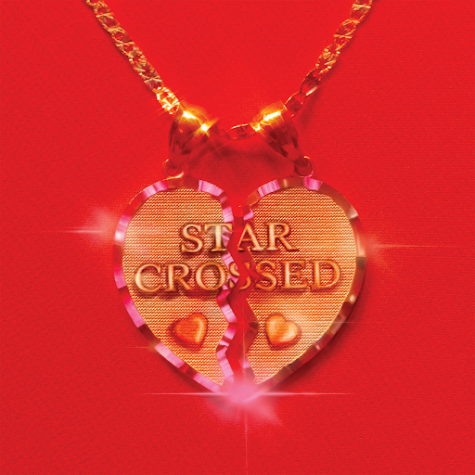 In "good wife" Musgraves "takes it back to the beginning." With a more upbeat melody, she explains how she tried to "be a good wife" and save her marriage. She goes throughout the song discussing how she thought she needed her partner, even though she realizes she can "probably make it on [her] own."
Musgraves continues the story throughout the album, touching on how quickly things can change in "cherry blossom", and in "simple times" she discovers how complicated growing up and relationships can truly be. She also begins her process of moving on. Towards the end of the song she sings, "I won't be waiting by the phone," signifying herself as unfazed after her divorce explained in the previous songs. 
In "if this was a movie" she greatly emphasizes how love, relationships and life in general is depicted as easier in movies, and maybe her story would be simpler if it was more like the plot of a 90's cult classic. 
"justified," the second single of the album, is also a standout. Musgraves examines the process and feelings you encounter while moving on and how all these feelings are all "justified." She points out how love, "doesn't happen in a straight line," and the heap of emotions you feel during times of distress. From sadness to hatred and then to love, she covers it all in this three minute song. Her upbeat tempo and mesmerizing vocals make this a song listeners will be sure to remember.
Within her song "angel", she describes how different her life would be and how much better relationships would be if she was an "angel." "I'd never have to change," she sings, which emphasizes the pressures she feels to be a different person in relationships and in the public eye.  
"breadwinner" is a favorite of mine from the album. She gives advice to others who may be in the same situation she was and seems to directly call out her ex, Ruston Kelly, with the lines: "Say he ain't pressed by all your success / Tell you he's different than all of the rest" and "I wish somebody would've told me the truth." These impactful lyrics truly make the listener ponder about past and future relationships. 
In "camera-roll", Musgraves reveals that she's not fully moved on from the relationship. She continues with the song, reflecting on the old times- good or bad and ends the song with a thank you. 
"easier said" is a song where she explains how it's not easy to love another person no matter how easy you want to make it. Possibly changing her thoughts from previous songs, "if this was a movie" and "angel." 
In the final act of the album, "hookup scene" speaks openly about  her thoughts on hookup culture in society. Later, in "keep lookin", Musgraves takes it back to her childhood where she "grew up in the sticks"  and "tried to be good". Musgraves has now learned how to not "let the world bring you down", and as the title says– "keep lookin' up."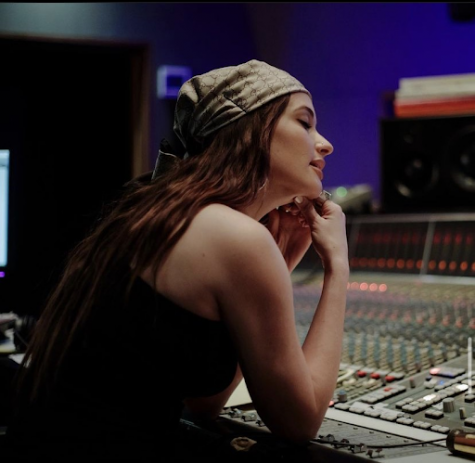 In "what doesn't kill me" Musgraves geniusly references Golden hour, saying it "faded black." Nearing the end of her story, she talks about how she is more confident and that others "better run"- therefore, causing a drastic change from greyer events in previous songs. Musgraves shows her growth in "there is a light";  she learns about the light at the end of the tunnel after the jungle of emotions faced in these past years of her life 
Wrapping up her album, Musgraves covers the Violetta Parr song "Gracias a la Vida," which means "Thanks to life." This song helps Musgraves fully convey the concept to listeners that although hard times may come in life, it is important to work through them and be thankful for these experiences. 
In order to get its full effect, star-crossed should be listened to chronologically. The deep, intense emotions Musgraves discusses is enough to get listeners tuned in with their feelings. 
Musgraves has definitely created a remarkable, timeless record. 
star-crossed has some big shoes to fill. It's predecessor, Golden Hour won Album of the Year at the Grammys in 2019, and while I really enjoyed star-crossed, I do not think it has eclipsed Golden Hour's glow.
Leave a Comment
About the Writer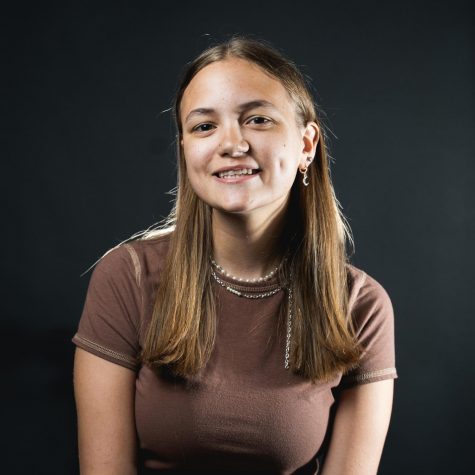 Emmi van Zoest, Reporter
Emmi is a junior, and this is her first year being a part of Nest Network. She loves writing (especially features and entertainment) and photography--...