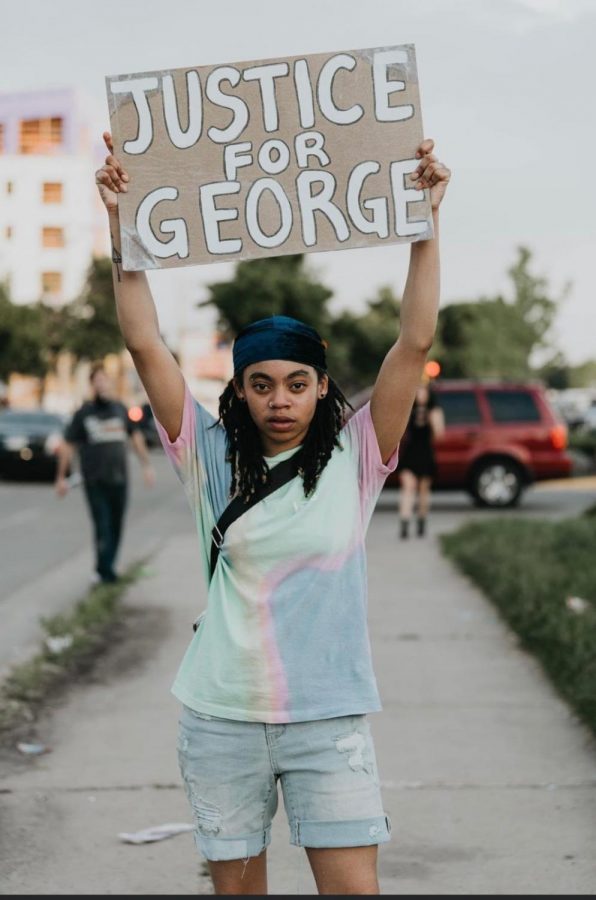 BLM: Minneapolis to Colorado
What is the Black Lives Matter movement:
#BlackLivesMatter was founded in 2013 in response to the acquittal of Trayvon Martin's murderer. Black Lives Matter Foundation, Inc is a global organization in the US, UK, and Canada. Black Lives Matter is a movement that advocates for nonviolent civil disobedience in protests against events of police brutality and all racially motivated violence against black citizens. Black Lives Matter organization began as a call to action in response to state-sanctioned violence and anti-Black racism. Their intention from the very beginning was to connect Black people from all over the world who have a shared desire for justice to act together in their communities. Their continued commitment to liberation for all Black people means they are continuing the work of our ancestors and fighting for our collective freedom.
George Floyd death/event:
On May 25, Minneapolis police officers arrested George Floyd, a 46-year-old black man, after a convenience store employee called 911 and told the police that Mr. Floyd had bought cigarettes with a counterfeit $20 bill. Seventeen minutes after the first squad car arrived at the scene, Mr. Floyd was unconscious and pinned beneath three police officers. After spending 8 minutes and 46 seconds under the knee of Officer Derek Chauvin, continuously stating "I can't breathe" and "I am very claustrophobic", George Floyd was unconscious and no longer breathing. Police body cam footage confirms Mr. Floyd saying more than 20 times he could not breathe as he was being pinned by the officers. Videos from all over the internet show the officers taking a series of actions that violated the policies of the Minneapolis Police Department, such as Mr. Floyd's rights when being detained, allowing a culture of excessive force between the four cops as Mr. Floyd and onlookers called out for help.
Minneapolis: C'Monie Scott
C'Monie Scott is a 22 year old activist living in Minneapolis, Minnesota who played a huge part in the protests of George Floyd's death. After seeing the video of Mr. Floyd's last breaths, Miss Scott was noticeably distraught, tearing up in response. She decided that day to not only post about the horrible incident, but to physically go out and advocate on the front lines.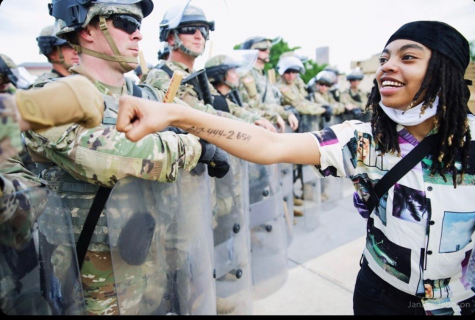 Photo of C'Monie Scott at the front lines; fist bumping a military troop (Janaye Johnson)Being there really inspired her to share her voice and show the world what was really going on in Minneapolis. She turned to Facebook Live to broadcast it. After going global through Tik Tok and various other media outlets, many people reached out to her, curious about what happened and what it was like on the streets. 
Sharing her voice and experience Miss Scott was offered an opportunity to join "I Can't Breathe", an organization that saw her as an activist and was determined to use her voice to spread awareness and gain justice.  Being on the front lines was an experience Miss Scott will never forget, as she was subjected to the use of tear gas, mace and rubber bullets. "Just talking about it takes me back to the tear gas hitting me, looking for milk and others affected" she states as she explains the experience and effect it has had on her. Frightened but determined, Miss Scott showed up everyday to the protests to speak to the people. "Being called a hero and an icon was what kept me going, kept me motivated to do this even on days I was scared for my own life," she states. Being a part of the "I Can't Breathe" organization, she was involved in giving back to the community by distributing free t-shirts as well as raising money to help rebuild the community. 
Through this experience in history, C'Monie became a public figure to so many, opening new doors and opportunities for her as a social justice activist. Miss Scott's main goal throughout this whole movement and experience was to make a difference. "This movement and experience won't change things today or tomorrow; it's a marathon not a sprint, moving towards something bigger than us all," she says as she explains the way this whole process is moving and developing. She didn't want to live with regret and wanted to do something bigger than herself, to help contribute to those around her. A huge contribution she made was going Facebook Live everyday where anyone can watch online. C'Monie is a strong woman who put her life at risk to share George Floyds story and receive justice. "Justice and equality. Peace, Love and Unity" words of the one and only… C'Monie Scott.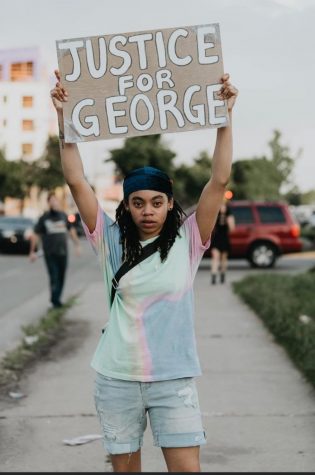 Colorado Protest
In Colorado, many protests took place around the death of George Floyd as citizens from all over the world participated in ending a racial war between abusive law enforcement and the African American community. A few days after the death of George Floyd, a protest -complete with activist speakers and people striving for equality- took place in downtown Denver near the state capital, during which more than 1,000 people of all races showed up to fight together. Protests like these continued for 11 days straight. On the 11th day, the Denver Police Department announced major changes to its own use-of-force policy: officers must report to a supervisor any time they intentionally point a firearm at a person. The reports will be used to collect data and evaluate such incidents along with the Denver Police Department Metro/SWAT unit also making it a must to activate body cameras when executing tactical operations. All of this was a result of the protesting on George Floyd's death. Police departments all over the country are changing their ways due to the death of Mr. Floyd. 
BLM: Minneapolis to Colorado