Manger on McNicholas: An Album to Remember
Boldy James had nothing short of an amazing year, dominating 2020 by back to back releases of consistent, hardcore rap. Three of the four albums he released last year were collaborations with different producers ranging from the prolific hip-hop producer The Alchemist to the skate brand Real Bad Man. If you had never heard of Boldy's music prior to 2020, you would most definitely be hearing it consistently throughout the year.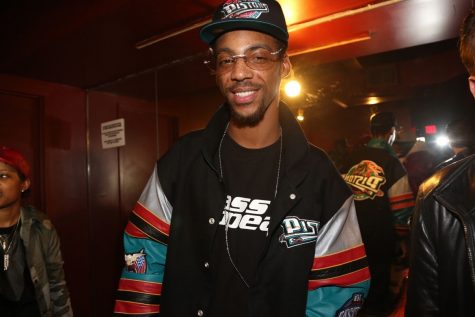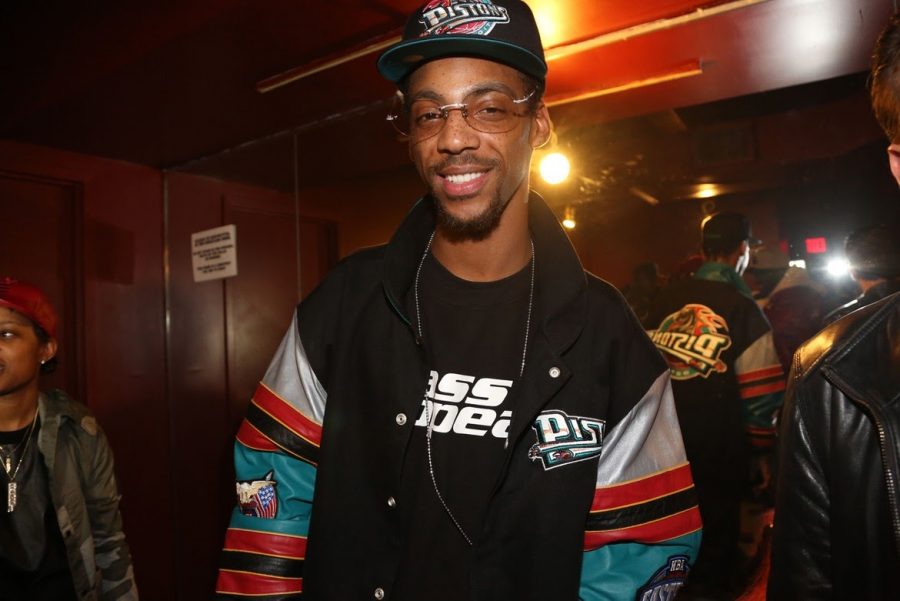 Hailing from Detroit, Michigan Boldy reps his home town on his back through his music. Blending hardcore underground beats with coke covered rhymes, Boldy James is the essence of underground hip hop. He also landed a record deal with the prolific hip hop group Griselda Records, blasting him into a community of diehard fans. 
He kicked off the year with projects like The Price of Tea in China, an amazingly introspective album about the effects of drug dealing and the dark life that comes with it. This release was accompanied by his Griselda debut The Versace Tape, a short but sweet album filled with club bangers. This brings us to his best release of 2020, and his strongest work to date.
Manger on McNicholas surprised me in every way an album could; I was genuinely blown away by the darkness and depth of this album. Teaming up with underground producer Sterling Toles, the duo has crafted a true masterpiece. In 2007, Toles had a collection of beats and initially asked Boldy to record some verses in the basement where he would sleep at night. Sterling had asked Boldy to dive deeper into his life and to take the music they were recording into a deeper level. The deeper the rhymes got, the darker turns the album took. Over the next 13 years, Sterling Toles has teamed up with musicians all over the world to craft the beauty that is Manger on McNicholas.
Kicking off the album with "Medusa" gives a great insight into the musical journey that is this album. The song starts with an audio clip synched to a heartbreaking blend of violin strings and a sobbing woman. The clip gives us a small peek into the world of the Detroit projects, filled with gang violence, school dropouts, and drug selling. Boldy is so immersed in this world that he calls his music "therapeutic for the heroin abusers", then calls himself a concrete creature. He talks about how his life is so wrapped around all the things that consume his time. Issues with his baby on the way, trying to keep up with the demand of dope fiends, and the fact he's still unemployed. It's all matched with this beautiful jazz-influenced production.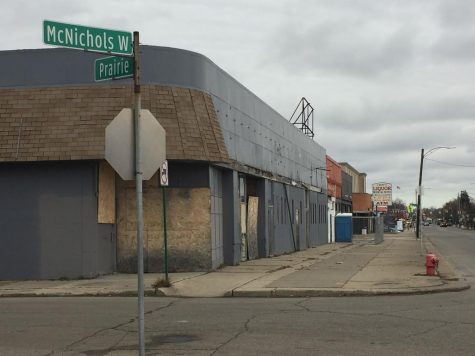 All of this comes to an abrupt end when "Welcome to 76" kicks in with a grand drum beat, introducing the listener to the town that shaped him. As the song continues, Boldy dives deeper into the drug life and how it cements its seller into a street life "hall of fame". The production starts with a simple kicking drum to begin but brings in elements of synths, woodwind flutes, and other instruments to create an extremely heavy atmosphere. 
This atmosphere gets even darker as we head into the track "Detroit River Rock", a song solely about street life and the gang violence in Detroit. He states, "I do dirt with the snakes in the grass/I move work off of Pickford Ave, where we/Shoot first, ask questions last". This is one of my personal favorite lines off of the album, acting as a great tone-setter for the gang violence that his world is filled with. From not being able to know if you can trust your friends to deciding to pull the trigger on the ones you love, this song is a heavy moment for the album. The percussion and vocal samples in the back gives the listener the feeling that they're on the run from the authorities with shots being fired in their direction.
"B.B Butcher" and "The Middle of Next Month" turn the album theme from a dark, dystopian Detroit to a somber view on life as a whole. The sample kicks off with a woman preaching to a crowd asking for God to protect them from Detroit and for the criminals to actively change their ways to make a better future for the future generations to come. He talks about doing favors for drug users, forwarding them, and the consequences of those who aren't paying back on time. One consequence he speaks of is death, saying, "somebody gotta die, til' I'm captured I'm prey/On your mommy and your 'pa, tell him "Happy Father's Day"/Tell him/"Happy Kwanzaa", tell her "Happy Mother's Day"/Tell her "Happy Hanukkah" before I blow your f—- brains". This serves as one of the darkest moments on the album, saying that even if the people he sells to are mothers and fathers, if those people can't comply with the street life, they have no choice but to die at the hand of their dealer.
This album reaches a heartbreaking climax at the track "Mommy Dearest (A Eulogy)". This track is absolutely the saddest part of the album and gives listeners a look into the destructive home life Boldy was encapsulated in. He speaks on his relationship with his mother, stating that most times he feels like a motherless child. He insinuates that the fact that he doesn't feel like his mom loves him equally to his brother and sister pushed him to life on the street in a gang. In my interpretation, he's saying he turned to gang life for a sense of family to make up for the love he never received at home growing up. Boldy's own brother doesn't feel like he loves him, but he raps, "It's not that I don't love you/I just got a f—-d up way of showing it". He can't show his brother that normal affection because it's something that he was never surrounded by when he was a kid. His mother is so cold towards him he ends each of the last verses saying, "I know my mother wish she had gotten a f—-g abortion". Boldy feels that no matter the success and fame he's surrounded by now, his mother wishes he had simply never existed. This was another truly heartbreaking moment in the album that absolutely blew me away. It's one of the darkest songs I've ever heard, and undoubtedly the darkest portion of this album.
Although he's been making music for close to 13 years at this point, Manger on McNichols stands out easily as Boldy's strongest record to date. The deep, introspective pain he explores is only amplified by the stunning production from Sterling Toles. He gives such an incredibly detailed look into the street life of Detroit, it makes the listener feel as if they grew up on the same block as Boldy. Sonically and from a storyteller's perspective, this album is fantastic in every element. It starts off strong and ends even stronger, checking off everything I seek in an experimental rap album. I am genuinely blown away by this album, and this album will solidify Boldy James in the rap game forever.
Overall rating: 10/10
Leave a Comment
About the Writer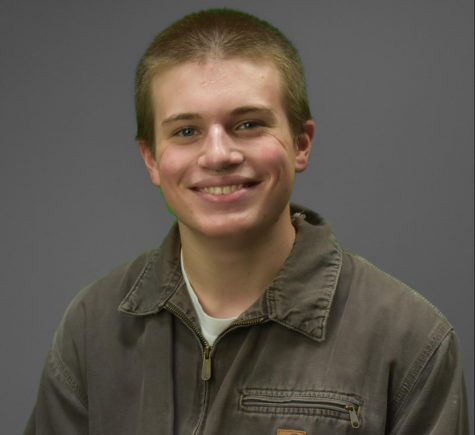 Sam Norris, Reporter
Sam Norris is a senior and a first year member of the Nest Network. Sam specializes in video based around pop culture and being an on camera personality,...