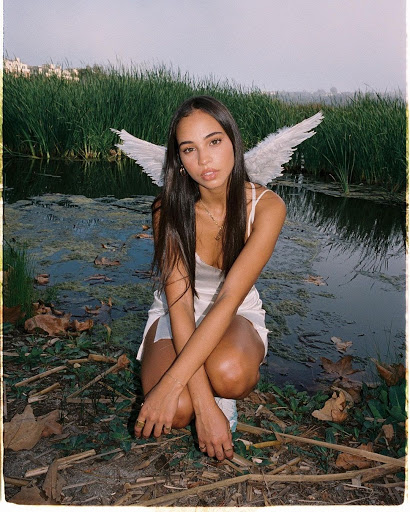 No matter what is going on in life, music is always something to go back to. On some days, it can mean listening to your 2016 nostalgia playlist, or going on a hunt for new gems. But, something about the feeling of discovering your new favorite song or album or artist is so comforting –and sharing that with other people makes it even more meaningful. So, here I am sharing with you some of mine and other EHS students' favorite up-and-coming artists.
Dreamer Boy
Based on his style as an artist, the name "Dreamer Boy" could not be more fitting. In one word, his music is dreamy. It has an ethereal energy that I attribute to albums like Kacey Musgraves' Golden Hour, and Harry Styles' Fine Line. The sounds and lyrics transport you to a new world where raw, coming-of-age emotions are exposed. It is truly nothing like anything else I have heard before. Born Zachary Arthur Taylor, Dreamer Boy is based out of Nashville and works with his producer/roommate Bobby Knepper. Taylor released his debut album, Love, Nostalgia in 2018, followed by several singles. Dreamer Boy himself describes the album as "Cowboy Pop". Since its release, he's also toured with Clairo, Still Woozy, and Amar Apollo. His most popular tracks include "Puppy Dog" (2019), "Lavender" (2018), and "Crybaby" (2020).
María Isabel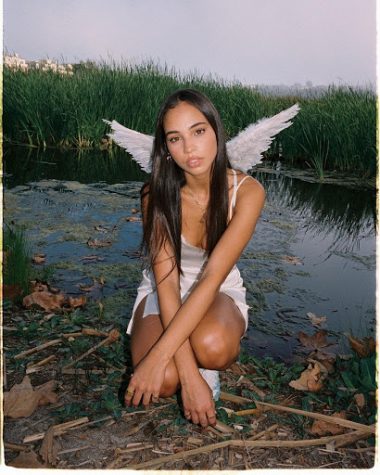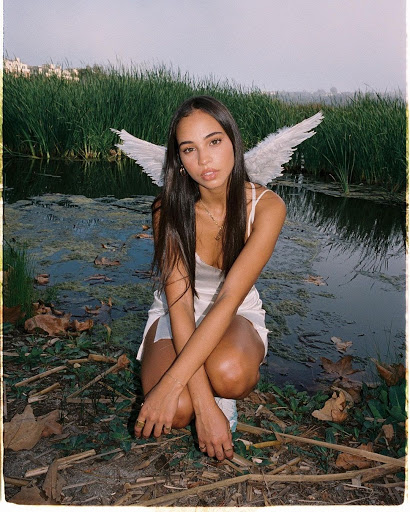 María Isabel is definitely an artist to look out for. She released her first single, "The One" in March 2020. Since then, she has put out two more singles, and all three are part of her debut EP, Stuck in the Sky. The seven-track record came out mid-October, and it's absolutely stunning. It falls into Soul/ R&B, but it's also very versatile, with sounds similar to artists like SZA and Kiana Ledé. Her song "A Game I Lose" has Spanish influence, so if you like Orion Sun, you'll probably also like María Isabel. 
jackson lee morgan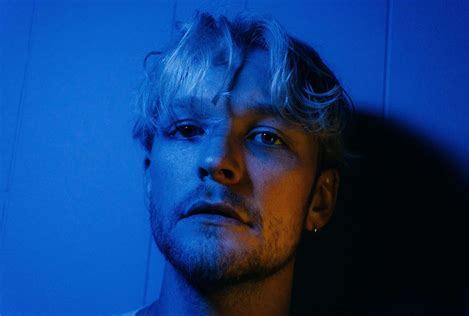 Morgan is an extremely new, extremely talented artist. To be honest, I don't even remember how I discovered him, but I find myself playing his songs on repeat. So far, he only has three singles: "Lone Star," "Time to Let Go," and "Falling Down." As described by comeherefloyd.com, they display "off-kilter pop hooks and effortlessly cool production" that make for low-key yet upbeat music. Personally, I would compare Morgan to Joji, especially his songs "Daylight" and "Afterthought (feat. BENEE)."
King Gizzard & the Lizard Wizard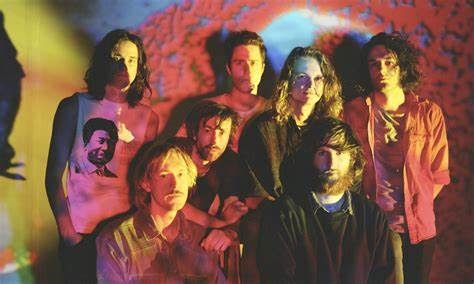 K.G.L.W transports you back to 60s psychedelia. The Australian band's music is described as psych-rock, laid-back pop, garage rock, and heavy metal. EHS sophomore Gabriela Barger likes their music because it is "fun and groovy, unique, and electronic." They have produced a mind-blowing 16 albums, two EPs, and 36 singles since 2011, including their newest album, K.G., set to release on November 20th. Impressively enough, K.G. would be their second album of this year, and the rate at which they release new music says a lot about the band's sound— "far-out," and sometimes "barely held together"(Spotify).
SiR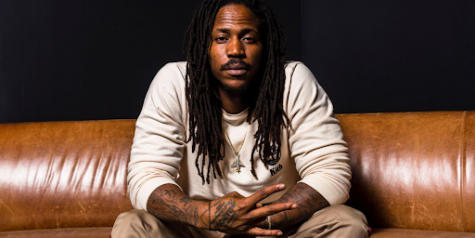 Based out of Inglewood, California, Sir Darryl Farris, professionally known as SiR, has been gaining major traction on the R&B scene. "Even in the constantly-innovating genre of R&B, SiR has stood head and shoulders above his peers, [showcasing] the artistry that elevated him to the position he currently holds." (SiR on Spotify) I love SiR because it is the kind of really chill music that makes you really listen to the lyrics, which is a really powerful thing that reminds me of some of my favorite singers. His sound is described as "predominantly mellow but soulfully impassioned, like Frank Ocean or Anderson Paak" (Apple Music) and "lovingly languid and sensual." (SiR on Spotify) He's already worked with well-known artists Kendrick Lamar, Anderson Paak, Zacari, Lil Wayne, and Alicia Keys, so there is definitely a lot in store for the future of SiR.
Matt Maeson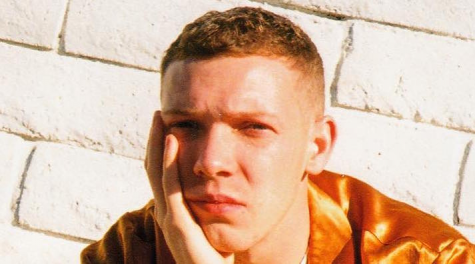 Maeson balances "a rock-sounding voice singing pop songs" in a way that "mixes really well," says sophomore Andrew White. This type of sound is similar to artists like lovelytheband, Noah Kahan, and Judah & the Lion. Maeson began his career at a young age as a part of his father's prison ministry, performing at high security prisons. When listening to his music, his unique background has a clear impact on his grunge indie pop-rock sound. His first single, "Grave Digger," came out in 2016, and he released his debut EP, Who Killed Matt Maeson, in 2017. SInce, he has released another EP, two albums, and various singles, and collaborated with Lana Del Rey. 
Abhi the Nomad
Self-dubbed "the brown Tom Cruise," Abhi the Nomad is an up-and-coming indie-pop/alternative hip hop artist with multiple EPs and singles as well as two albums. His early lyrics have a large coming-of-age focus, while his newer ones open up about navigating adulthood and "the struggle of being a South Asian immigrant and dealing with conflicting identities," says EHS senior, Sanaa Sodhi. Personally, I find that his sound is similar to ROLE MODEL, Jeremy Zucker, and Chance the Rapper, but he has also been compared to Duckwrth, Yeek, and Kota the Friend.
Listening to new artists is like hearing someone's story, and that's why every artist is different in their own way, using their own feelings and experiences to create something to bring us all together; whether you like pop, rap, indie, rock, R&B, or a little bit of everything, there's something here for pretty much everyone.